Financial
Macau Casinos Note VIP and Mass Gambling Growth in Q1 of 2018
- April 18, 2018 By Oliver Young -
After the turmoil in which the Macau gambling market was a few years back, it is always great news to note growth in both mass gambling market as well as the VIP sector. Namely, during the first quarter of 2018, Macau casinos reported almost identical growth for these two alongside a strong casino gaming revenue of MOP 76.5 billion ($9.46 billion).
The report includes the first three months of the year, i.e. from 1st of January 2018 to 31st of March 2018. The gaming revenue figure shows significant 20% jump in comparison to the first quarter of the previous year. Moreover, when compared to the fourth quarter of the last year and its revenues of MOP 72.3 billion, there's a 6% increase as well.
Morgan Stanley Asia Claims Gross Gaming Revenue is 2 Points Higher Than Official Data
According to Morgan Stanley Asia, the figures provided by official data are likely lower than the realistic ones. The company explained that the reason for this is the phenomenon known as table reclassification. Namely, in some Macau casinos there are tables without a rolling programme that are considered as VIP; however, those are in fact high-limit mass gambling tables, whose revenue should be calculated as such.
As analysts Jeremy An and Praveen Choudhary put it, after adjusting mass revenue categorized as VIP due to smoking restrictions, the analysts estimated that VIP revenues jumped for 23% y-o-y. On the other hand, they noted that mass gambling went up for 19%. However, the share that mass revenue has in terms of total GGR is 52% i.e. 2 points higher than the estimates provided by the Gaming Inspection and Coordination Bureau (DICJ).
Additionally, Morgan Stanley Asia went further explaining that mass market was around 4 times more profitable than VIP. As the analysts explain, margins on high stake games are decreased by various factors such as rebates, other similar incentives or commission for junket middlemen.
In a second note released Tuesday, Morgan Stanley highlighted that Macau stocks may react to already strong figures for the second quarter as well. However, the company also pointed out that there are certain risks as well, including historical underperformance as well as negative seasonality and higher junket scrutiny.
Loan Sharking Operation Targeting Gamblers Busted
In the meantime, more positive news has arrived as Macau Judiciary Police revealed that a loan sharking operation mostly targeting gamblers has been busted. According to the information provided by the authorities, 15 Chinese individuals have been arrested, three of which are considered responsible for detaining a couple from China in a hotel room.
Choi Ian Fai, PJ spokesperson, said that the group was taking part in the illegal activities for more than a year. It is believed that they have been issuing loans, whose amount totals around $1.3 million. Those unable to pay back their loans were held against their will until their debts were settled.
Active police work has helped reduce gambling-related detention to drop 7.8% i.e. to 464 cases in 2017. Moreover, loan sharking cases also dropped by 2.9% to 428 in the last year.
YOU MIGHT BE ALSO BE INTERESTED IN THESE:
LATEST NEWS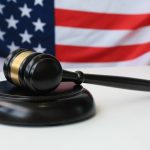 New Jersey Gambling License Renewal Deadline Approaching [...]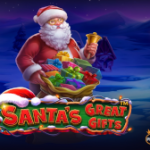 Get Ready for Christmas With Santas Great Gifts by Pragmatic Play [...]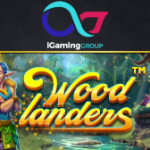 Explore a Fairy Forest in the Woodlanders Slot by Betsoft [...]
POPULAR PAGES VISITED BY OUR READERS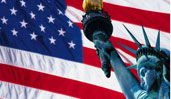 BEST US CASINOS
BACK TO TOP