Gambling News
Malaysia Proposes Amendments to Laws on Online Gambling
- November 25, 2015 By Oliver Young -
Authorities in Malaysia are considering introducing a set of amendments to the laws on online gambling in order to cope with the many online illegal gambling activities in the country.
Datuk Nur Jazlan, the Deputy Home Minister in the country, told local media that the Malaysian police cannot properly restrain illegal online gambling operations because of the archaic laws. He said that the current laws are holding back police from prosecuting people responsible from operating illegal gambling activities. Therefore, changes must be made in these regulations. However, this is not an easy task because the laws and regulations are under the jurisdiction of several ministries.
The Deputy Home Minister in Malaysia also told media that the country must quickly find solutions and ways to solve the problem of illegal online gambling adding that it has become slicker in the way illegal gambling products and services are provided.
According to him, a set of amendments must be introduced and implemented to cover provisions under the Common Gaming House Act 1953, Lotteries Act 1952, Betting Ordinance 1953 and Communications and Multimedia Act. He believes that the changes introduced by the amendments would result in more effective regulations for tracking down illegal Internet gambling.
POCA Is the Current Solution
Minister Nur Jazlan said that currently the local police acts according to the regulations set in the Prevention of Crime Act (POCA) and has arrested at least 29 people involved in illegal online gambling activities. He also added that the Home Ministry has created guidelines to instruct all Malaysian officials about the legal ways to open family and public entertainment venues and prevent illegal gambling at the same time.
Still the Minister pointed out that changes have to be made and laws on illegal gambling must be integrated especially because groups in the country have started changing their operations and operate under family entertainment center licenses. Nur Jazlan also reportedly said that they are training more experts about gambling in order to help them better identify and classify operations related to gambling.
Previous Success in Fighting Illegal Gambling
Despite the somewhat archaic laws, out of more than 100,000 raids on outlets offering illegal gambling Malaysian authorities successfully conducted 5,834 anti-illegal gambling operations. According to the Minister, 15,154 illegal gambling activities and people were detained. Moreover, over 70,000 gaming machines and PCs were seized with an estimated value of more than RM70.1 million. The anti-illegal operations have been carried out from January till November 2015. Figures are expected to increase by the end of this year.
In September this year, the Communications and Multimedia Commission in Malaysian blocked 306 online gambling websites after it had been reported that the sites were dealing with criminal activities. In 2014 the Commission blocked 235 gambling sites under the Common Gaming House Act 1953.
YOU MIGHT BE ALSO BE INTERESTED IN THESE:
LATEST NEWS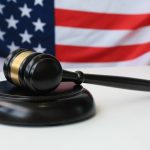 New Jersey Gambling License Renewal Deadline Approaching [...]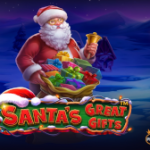 Get Ready for Christmas With Santas Great Gifts by Pragmatic Play [...]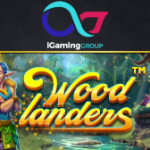 Explore a Fairy Forest in the Woodlanders Slot by Betsoft [...]
POPULAR PAGES VISITED BY OUR READERS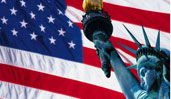 BEST US CASINOS
BACK TO TOP