Gambling News
Man Refused $5 Million Jackpot, Sues California Lottery
- July 27, 2017 By Riley Wilson -
They say you should never let a boy do a man's job. Ward Thomas learned this the hard way, but most importantly, the lesson could end up costing him $5 million!
At first, it seemed the story would have a happy ending, but it soon turned into a drama, and by the looks of it, Mr Thomas and his son Benjamin could be the stars of a real-life tragedy.
But, first thing first, let's go back to October 2016 when Thomas' ordeals began.
From 5 Million to Nil
This Long Beach resident used to regularly buy scratch tickets, but apart from winning petty cash, he never had much luck. One October day, he went to the Los Altos Mobil petrol station to collect the winnings from a dozen of tickets, accompanied by his 16-year-old son.
Thomas sent his son to collect $330 and to buy some more Scratchers tickets, which the boy did, and the two of them returned home. That's when things became interesting.
They scratched the tickets winning a $5 million jackpot. Thomas immediately went to validate the winning ticket at a local store, while the next day he did the same at the office of the California Lottery. There has was officially informed he had actually won a life-changing jackpot.
And they lived happily ever after… Or at least until December 5, when Thomas was informed by the Lottery Commission that he wouldn't get paid out, due to the violation of California law, which prohibited minors from participating in any sort of lottery activity. We remind you that it was Benjamin who had bought the ticket that day.
Thomas' Response
The (un)lucky winner responded by filing a lawsuit against the California State Lottery Commission for refusing to pay him the $5 million jackpot, but also against the owners of the petrol station where the winning Scratchers ticket was bought.
According to the lawsuit, the station employee didn't ask Benjamin his ID nor did he want any proof of age. Thomas alleges his son was never told he couldn't participate in this game of chance, and he states that by selling him the ticket, the station employee, acting as an agent of the California Lottery, agreed to pay out any potential winnings.
At this time, it is hard to say what will be the outcome of the whole legal affair, since both sides have valid arguments.
YOU MIGHT BE ALSO BE INTERESTED IN THESE:
LATEST NEWS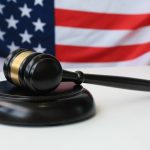 New Jersey Gambling License Renewal Deadline Approaching [...]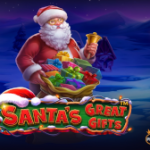 Get Ready for Christmas With Santas Great Gifts by Pragmatic Play [...]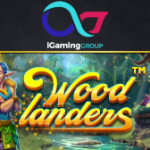 Explore a Fairy Forest in the Woodlanders Slot by Betsoft [...]
POPULAR PAGES VISITED BY OUR READERS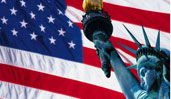 BEST US CASINOS
BACK TO TOP