Gambling News
Maryland to Start with Extradition of Calvin Ayre
- October 15, 2014 By Oliver Young -
The US state of Maryland will begin with extradition procedures of Calvin Ayre, the founder of Bodog. According to Baltimore Sun, the federal prosecutors in Maryland will move on and continue to pursue his extradition after he was accused of running illegal gambling operations as well as money laundering in 2012.
Maryland federal prosecutors want to extradite Ayre to the USA who is associated with an indictment against Bodog Group that happened two years ago. However, according to federal lawyers there is the possibility for Ayre to avoid extradition if he settles on a resolution to charges.
What Happened
Arye and three more men were charged for operating an illegal gambling-related business connected to betting on sports and for conspiring to money laundering in 2012. Arye considered the charges abusive according to the criminal justice system of the United States. He believed that the charges are a way to achieve commercial benefit of big corporations in the US. Since 2012, all four men are believed to be living in Canada or Antigua. Moreover, Arye is on the Most Wanted list of the Immigration and Customs Enforcement agency.
The indictment says that Bodog and its conspirators transferred more than $100 million from off- shore accounts to Maryland bettors. Furthermore, it says that Bodog spent more than $42 million for advertizing strategies with a focus on the United States. Under the Unlawful Internet Gambling Enforcement Act of 2006 such online gambling transactions are against the law.
In the past couple of years, many cases have been filed in the US District Court in Maryland targeting people and businesses outside the boarders of the state. The federal authorities are working within Maryland which leads the investigations.
Lawyers Want to Close Case until Further Notice
The Assistant US Attorney Richard Kay knows that nothing can move on without legal settlement or extradition so he believes it is best to administratively close the case and reopen it when a further need arises. The biggest reason for this is because Ayre's extradition could take many years until the entire case is finally closed.
But extradition may also never happen. Kay said that he and Arye's attorney had come to a common deal but they didn't finalize it. Kay also added that he plans to continue to try and bring the case to a final conclusion, but, in the meantime, he is also pursuing extradition.
Furthermore, the Assistant US Attorney said that it would take years till they bring him back to the US and this is possible only if he doesn't go to a country in which extradition requests do not comply. Kay also believes that this whole thing is more likely a ploy to try to embarrass Ayre so that he finally settles for an agreement. Almost all big fish players in the Black Friday event have made a deal with the DOJ.
If a deal had been settled it would mean that the terms and conditions were accepted by Ayre. Kay says that it will not be a surprise to see a deal finally settled between both parties in the next coming months.
YOU MIGHT BE ALSO BE INTERESTED IN THESE:
LATEST NEWS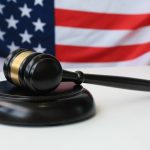 New Jersey Gambling License Renewal Deadline Approaching [...]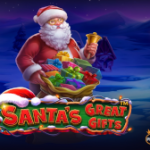 Get Ready for Christmas With Santas Great Gifts by Pragmatic Play [...]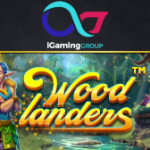 Explore a Fairy Forest in the Woodlanders Slot by Betsoft [...]
POPULAR PAGES VISITED BY OUR READERS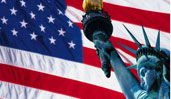 BEST US CASINOS
BACK TO TOP