Gambling News
Massachusetts and Illinois Look Into Daily Fantasy Sports Issue
- November 9, 2015 By Oliver Young -
According to recent news reports in the Boston Herald as well as the Daily Herald in Illinois, the issue about daily fantasy sports (DFS) and their legality is a hot topic in both Massachusetts and Illinois.
In the report from Boston Herald, the Massachusetts State Lottery is looking into the development of daily fantasy sports games. The lottery's executive director, Michael Sweeney, is exploring options about the game's legal ambiguity. He said that involvement is necessary if the lottery wants to remain viable in the changing gaming environment.
"Until DFS become 100% legal we are obligated to look into the matter with potential. We also need to think about our next steps. How do the lotteries engage this virtual technology and what would that look like? We must consider these questions," said Sweeney.
What DFS in Massachusetts Will Look Like Is Still Unknown
Sweeney mentions the model Montana is using to deal with DFS. Montana has a hybrid model of online DFS games in which players fill in a game card and turn it into land based locations designated for DFS. It is very similar to a Powerball ticket.
The lottery's executive director said that the first thing to do is to get a formal request for information in December after the Massachusetts State Lottery agreed to move forward with the inquiry. This is in fact an initiative of gathering and sorting out information from operators and industry experts.
"There are many parts but we will try to cover as much as possible. We are going to ask about already developed products and products that are still being designed. We will also ask about aspects related to customer protection such as age verification, the security of money transactions etc," added Sweeney.
Moreover, a state approval is also required. This would come in form of a bill on the regulation of online gambling which is already in the legislature or dealing with DFS in particular. The Massachusetts State Lottery is one of the most successful lotteries in the US making billions in revenue on a yearly basis, but its player base is aging and, according to the report, younger millennial demographic need to be engaged. A recent online survey, however, revealed that DFS in the US may threaten online casinos and lottery.
The Situation in Illinois
Chairman Don Tracey of the Illinois Gaming Board reportedly said to the Daily Herald that his organization is actively looking into whether to regulate DFS sites operating in Illinois. He also told the newspaper that they are having concerns over it and are also debating whether DFS is a skill game or gambling just like Nevada's authorities categorized it.
Tracy said that if DFS is in fact gambling, it must be banned or regulated in the state. The gaming board thinks it is, but there is no formal position about it. Even though the bills to legalize online gambling in Illinois have failed to gain traction, the US state is one of the leaders when it comes to online sales of lottery tickets.
YOU MIGHT BE ALSO BE INTERESTED IN THESE:
LATEST NEWS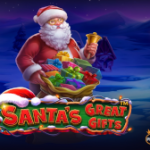 Get Ready for Christmas With Santas Great Gifts by Pragmatic Play [...]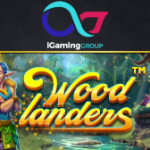 Explore a Fairy Forest in the Woodlanders Slot by Betsoft [...]
NetEnt Launches Superstars Slot With Crossover Characters [...]
POPULAR PAGES VISITED BY OUR READERS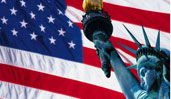 BEST US CASINOS
BACK TO TOP