Gambling News
Mexico to Introduce New Online Gambling Bill on September 9
- September 3, 2014 By Oliver Young -
The president of the Mexican Gaming Commission, Fernando Zárate Salgado, has announced that a new bill regulating online gambling in Mexico is going to be introduced at the House of Representatives this upcoming Tuesday, on September 9, 2014.
Since 1947, the laws and regulations about online gambling in Mexico have been silent till now. The president of the commission also added that the new law is expected to be approved by September 20.
The comments of Fernando Zárate Salgado were reported by the Notimex, the agency in Mexico responsible for official state announcements. According to his comments, online gambling including online casino will be tackled in the regulatory bill, but there is no specific information what this will entail.
It is believed that the extreme approach of Senator Maria Espinoza will be revised and probably changed in the new law. In May 2013, the senator wanted to impose higher restrictions on online gambling operators that offer online gaming products like online casino games to Mexican people. Nevertheless, there will be new licensing process and taxes for online gambling.
Tailored to Increase Political Support
The content of the bill has been tailored by a commission that deals with such issues and afterwards sent to another commission for review. Then it was sent back to the former commission in order to ensure cross party support for the listed measures.
According to Fernando Zárate Salgado, there were a number of meetings among online gambling regulators and industry operators in order to discuss the matter. The Spanish gaming company Cordere and other small and medium sized industry representatives took part in the consultation meetings. In addition, evidence was also provided by a couple of academic specialists and anti-gambling groups.
Even when the bill becomes law, there will be room for flexibility. "We still have time to make adjustments as well as time to establish the special committee on casinos," said Zárate.
Players Will Still Have to Wait
There are many players from the United States that have moved to Mexico in order to continue playing online casino games after the Black Friday. But the laws cause a bit of worry. If the bill is passed as proposed, then there will be additional restrictions. For instance, the popular online gambling sites visited by many players won't be available from Mexico which will cause dissatisfaction.
In Mexico this type of legislation usually has an implementation period of 180 days. Still, implementation could be possible earlier than March next year due to the need to make adjustments to the regulations because of political suggestions.
Compared to other countries in Latin America where the gambling industry is blooming, Mexico was still ruling under its outdated gambling regulations of 1947. However, in 2004 the Secretaria de Gobernacion, the authority responsible for the gambling department, introduced a few minor changes and started to give licenses to gambling operators. It is up to be seen what the new online gambling regulatory bill will bring forth.
YOU MIGHT BE ALSO BE INTERESTED IN THESE:
LATEST NEWS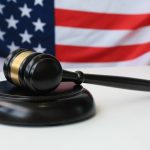 New Jersey Gambling License Renewal Deadline Approaching [...]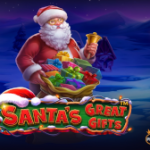 Get Ready for Christmas With Santas Great Gifts by Pragmatic Play [...]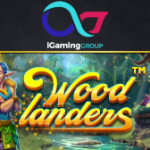 Explore a Fairy Forest in the Woodlanders Slot by Betsoft [...]
POPULAR PAGES VISITED BY OUR READERS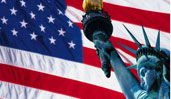 BEST US CASINOS
BACK TO TOP