Gambling News
MGM Makes the Case for Casino Legalisation in Georgia
- October 5, 2016 By Oliver Young -
MGM and its CEO Jim Murren are actively lobbying Georgia's legislators and politicians in an attempt to encourage them to legalize casinos in the state.
Murren pledged to open a large casino resort in Georgia, claiming that it will significantly boost the state's tourism income. This is not the first time that MGM mentioned establishing a casino resort in Georgia. In the summer of 2015, MGM has already announced plans for building a new casino complex worth $1 billion in Atlanta, if the state legislators make the final step towards gambling legalisation.
However, Governor Deal stated last year that he is against such a proposal. Gambling legalization supporters in the state were hoping that he might change his mind and Deal himself hinted that it is an option, but only if the proposal includes an increased tax rate on gambling.
Murren Promised 4K New Jobs and Increased Tourism Revenues
There was more than one attempt to legalise gambling in Georgia in the past several years, but none of them were successful. MGM now hopes to vow legislators by promising to build a large casino resort which will generate profit and help promote the state as a popular tourist destination.
Murren addressed the crowd at Atlanta's Rotary Club. When MGM first announced its plans to build a resort in Georgia, a figure of $1 billion was quoted, but this time Murren mentioned that MGM's investment in Georgia would be higher than $1.4 billion, similar to the amount that was invested in the company's Maryland resort.
One of the interesting points that MGM boss made in his speech was that Georgian residents annually spend about $600 million on gambling, adding that if gambling in the state was legal the state budget would benefit from it.
There have concerns that the casino industry would rival the state's lottery. The profits of the state lottery are also used to fund the HOPE Scholarship, through which education funding for deserving pupils is provided. Murren was more than clear that a casino would not be competed with the state lottery. Furthermore, he added that an MGM casino resort would provide 4,000 new jobs in the area.
MGM's CEO made another strong point. Namely, he said that more than 65% of MGM's revenues come from non-gambling sources, adding that the company's casino resorts aren't just gambling locations, but that the company also provides other forms of entertainment and hospitality.
MGM's Resort in Maryland Set to Open in December
In addition to lobbying for gambling legalisation in Georgia, MGM continues to expand its operations elsewhere. The company set 8th of December as the date of the grand opening of the new resort in Maryland, in National Harbor.
MGM invested a total of $1.4 billion in the resort, which will be Maryland's 6th casino. The resort will feature 308 rooms which will be available from $399, whereas the starting nightly price for the suites is $599.
In addition to gambling amenities, the resort will also include a large theatre with 3,000 seats, 18,000 square foot large shopping space, lots of restaurants, two nightclubs. The special pastry shop, the Bellagio Patisserie will feature a massive chocolate fountain with 2 tonnes of melted chocolate.
YOU MIGHT BE ALSO BE INTERESTED IN THESE:
LATEST NEWS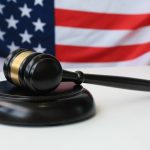 New Jersey Gambling License Renewal Deadline Approaching [...]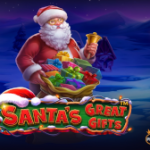 Get Ready for Christmas With Santas Great Gifts by Pragmatic Play [...]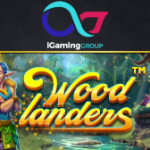 Explore a Fairy Forest in the Woodlanders Slot by Betsoft [...]
POPULAR PAGES VISITED BY OUR READERS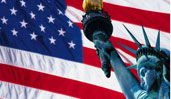 BEST US CASINOS
BACK TO TOP