Gambling News
Mind Behind the Casino M8trix is Walking Away
- October 21, 2015 By Samantha A. -
The M8trix was reinvented and brought out from the bankruptcy that they were once under, and the man behind it all is now walking away from the very lucrative million dollar business that he built for himself. However, this is not all done in vain, or even because he wants too but because of personal reasons that are holding him back from being able to put his all in the project.
The Details
The man behind the scenes, Eric Swallow, is walking away from the whole casino scene in the midst of being in a nasty divorce and not being able to get along with his business partners. This is a business decision, a hard one, that he had decided was the best for him at this point in time. His partners went against him and brought lawsuits that are accusing him of not attending rehab facilities where he would be able to get help for an addiction that they claimed that he had at the time.
He is pretty upset about this accusation, and finds that they continue to go against him with every decision that he tries to make. Instead of forcing the subject however, he decided to take a leave and small cut from the casino in order to sever the ties with them and move on with his life. Perhaps he will find another business, in the casino industry, where he is able to help fix another bankrupt casino that is able to be found and fixed.
This is something that is going to provide the casino, and him with a new chance at making it within the world of casinos. Since they are becoming more saturated throughout the world, it is important to have something that appeals to those that want to play. This is something that you want to continue watching to see how the story unfolds, and hopefully it is something that will prove to provide additional details and whether or not he needs this added help, which he is being accused of.
YOU MIGHT BE ALSO BE INTERESTED IN THESE:
LATEST NEWS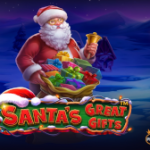 Get Ready for Christmas With Santas Great Gifts by Pragmatic Play [...]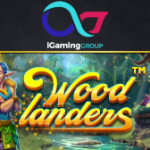 Explore a Fairy Forest in the Woodlanders Slot by Betsoft [...]
NetEnt Launches Superstars Slot With Crossover Characters [...]
POPULAR PAGES VISITED BY OUR READERS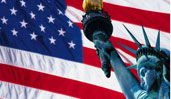 BEST US CASINOS
BACK TO TOP