Gambling News
Mississippi Governor Signs Daily Fantasy Sports Law
- March 15, 2017 By Oliver Young -
Daily fantasy sports (DFS) have just become legal in yet another state, after Mississippi's governor Bryant signed the law that allows residents of this state to participate in DFS. This is the first legal victory for DFS and the DFS lobby and proponents like to believe that Mississippi won't be the only state that legalised DFS this year.
Last year, Virginia legalised DFS and thus became the first state to do so. During the remainder of 2016, more than few states also legalised it, but the courts in a number of other states concluded that DFS is illegal. Mississippi was one of the states where DFS was considered illegal until now.
It remains to be seen which states may follow Mississippi and perhaps more importantly, will the legalisation of daily fantasy sports be a step further in the struggle for legalisation of online betting and casino gambling.
DFS Now Legal in Twelve States
The law was introduced as a bill in January this year, by State Representative Bennett. This law sets the rules and conditions under which an operator can start offering daily fantasy sports to residents of Mississippi. Operators will be required to pay a minimum of $5,000 for a DFS licence which will be valid for 3 years. Companies will need to pay 8% tax on the revenues that they make.
The law also defines the term net revenues in respect to DFS operators, as the full some of entry fees paid by all contestants and lower than the full size that has been paid out in cash prizes. The state budget will clearly benefit from this law and the average estimates are that up to $5 million per year will be added to the state budget. So far, it has been reported, a total of 12 companies have applied for a DFS operator licence.
Residents of Mississippi now have the same rights as residents of New York, Missouri, Massachusetts, Maryland, Kansas, Colorado, Indiana, Tennessee, Virginia and West Virginia, as well as several other states where sports betting is legal. Furthermore, there are more than 20 states where DFS legislation has either already been proposed, or that option is considered.
Can Sports Betting Be Legalised?
On the other hand, DFS is explicitly banned in several states – Iowa, Montana, Washington, Louisiana and Arizona. Experts state that there is a shortcut to legalising DFS throughout the US and that is if the prohibition of sports betting is ended on a federal level. New Jersey has already expressed its intention to legalise sports betting on its territory and other states may want to follow.
The high court has advised the solicitor general to examine the situation with sports betting and its legality. President Trump has so far nominated a candidate, Noel Francisco, but his appointment is not yet confirmed. If he is confirmed, Francisco will have the ability to decide whether New Jersey can legalise sports betting.
The fact that Francisco is known to be a conservative who is a supporter of the Constitution and the rights of the individual states, gives some sports betting proponents hope that he will take New Jersey's side and abolish the sports betting ban.
YOU MIGHT BE ALSO BE INTERESTED IN THESE:
LATEST NEWS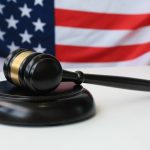 New Jersey Gambling License Renewal Deadline Approaching [...]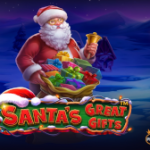 Get Ready for Christmas With Santas Great Gifts by Pragmatic Play [...]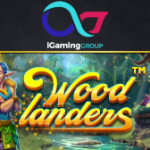 Explore a Fairy Forest in the Woodlanders Slot by Betsoft [...]
POPULAR PAGES VISITED BY OUR READERS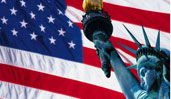 BEST US CASINOS
BACK TO TOP