Financial
Morgan Stanley Cuts in Half Predictions for Size of US iGaming Market
- April 1, 2015 By Oliver Young -
The reputable financial services firm Morgan Stanley has cut its estimate of the potential American iGaming market by almost half. When Internet gambling was legalised in the United States Morgan Stanley made initial estimate of $8 billion by 2020. Last year the company lowered those expectations and changed them to $5 billion; however, this year the firm has decided to change even last year's projections and cut them down to $2.7 billion.
"We continue to believe that there is a material runaway for growth," Morgan Stanley wrote in a statement. However, in the statement the firm pointed out that the results had been disappointing and that the legislative processes were slow. As a reason for this Morgan Stanley highlighted the fact that lawmakers were unconvinced that iGaming was worth the hassle for "limited tax revenue."
According to Associated Press, the report by Morgan Stanley was released this Tuesday and it includes predictions that no additional states would legalise online gambling in 2015. Nonetheless, the firm believes that Pennsylvania, New York, Illinois and California will join the online gambling industry within several years.
Several Factors Hold Back iGaming Market
The well established firm in its report also included several factors that are presumably holding back the Interactive gambling market. For instance, Morgan Stanley believes that there are still problems with payment processing as well as some difficulties connected with the geolocation technology whose role is to ensure that players are within a certain US state. Also, the company sees the lack of effective advertising as another problem that the US iGaming market is facing as well.
According to Morgan Stanley's predictions, the online market will be $410 million by 2017. This number is not that bad, but it is definitely far worse than the initial predictions of $1.3 billion. If the company is to be believed, by 2020 15 US states will decide to allow online gambling on their territory. Morgan Stanley is confident that the step would be first made by large states and then smaller states would be prompted to follow. In their predictions in 2014, the firm stated that 20 US states were expected to legalise iGaming by 2020.
Federal Ban on Online Gambling Unlike to Happen
One thing that is very important to online players is whether there can be a federal ban on internet gambling. However, according to Morgan Stanley something like that is highly unlikely to happen, even though the risk is growing.
In the report the firm wrote that they believe a federal ban of online gaming is "unlikely given legislators split views." The report also highlights the recent events when US Rep. Jason Chaffetz proposed a ban since they could be a sign that the idea was gaining momentum.
Nevertheless, Morgan Stanley concludes that even if the bill advances out of committee, the company believes it "faces long odds of passing."
YOU MIGHT BE ALSO BE INTERESTED IN THESE:
LATEST NEWS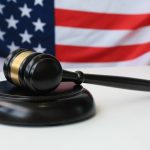 New Jersey Gambling License Renewal Deadline Approaching [...]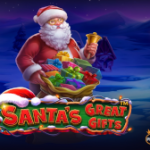 Get Ready for Christmas With Santas Great Gifts by Pragmatic Play [...]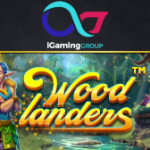 Explore a Fairy Forest in the Woodlanders Slot by Betsoft [...]
POPULAR PAGES VISITED BY OUR READERS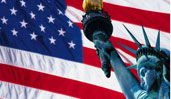 BEST US CASINOS
BACK TO TOP