Gambling News
Mother of Two Lands £3 Million Lotto Jackpot
- December 23, 2014 By Nemanja L. -
A young mum from Exeter was astounded to learn that she landed a £3 million prize on the National Lottery as the woman believed she had only won £3,000.
Jenn Burston decided to take her chance with Lucky Dip online as she was tempted by the fourth straight rollover and ended up landing a staggering £3,062,272.
The mother of two did not get all six numbers correct needed for the jackpot, but rather got five right as well as the bonus ball, which is why she first believed her winnings amounted to £3,000.
However, given that there were no players with six matched numbers, the £15 million prize fund was shared between five players in the next winning level.
The woman who had only recently returned to work from a maternity leave explained that it took her and her husband a while to learn the actual winning amount.
"I always play EuroMillions online and saw the big Lotto rollover so decided to have a go.
"On Wednesday night, I was on my way to bed and thought I'd look at my account to see if I'd won anything. I logged in on my phone and it said I was a winner – my numbers were circled.
"I thought hang on a minute, I think I've won £3,000 and took my phone to go and show my husband.
"All my husband Ian kept saying was, 'are you sure it's your ticket?' so I tried to show him on the phone, but we were so excited and couldn't really see the amount because it was so small, so we decided to get the iPad and log on with a bigger screen.
"Once we realised it was £3 million neither of us knew what to do next – so I called my mum and my husband called his dad, and by this time, it must have been after 11pm."
The Winner Will Not Quit Her Day Job
Few hours later, Jenn received an email from the National Lottery confirming the win, but she continued to check until the next morning.
The woman, who works as a part-time administrator, has yet to decide how the money will be spent, although the couple have plans to purchase a bigger house in the same area where they are currently residing, with their young family in need of extra space.
Jenn and her husband had already booked a holiday in Turkey, although they could now book another vacation in light of the recent developments.
The woman from Exeter has resumed her work in spite of the Lottery win, as major changes to the current lifestyle does not appear on the cards.
Her husband Ian is a service engineer and the couple have been married for some two and a half years, with the National Lottery jackpot expected to further improve the quality of their life.
About the National Lottery
The National Lottery is operated by the Camelot Group and regulated by the National Lottery Commission. The Lottery runs a number of enticing game such as EuroMillions, Thunderball, Lotto HotPicks and Scratchcards, with EuroMillions usually featuring the highest jackpot amount.
The state-franchised lottery was established back in 1993, licensed by the government of John Major. All games can be played online as well, with winnings tax free. Only persons over the age of 16 are eligible to take part.
YOU MIGHT BE ALSO BE INTERESTED IN THESE:
LATEST NEWS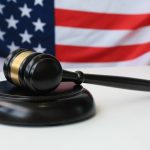 New Jersey Gambling License Renewal Deadline Approaching [...]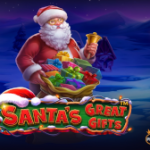 Get Ready for Christmas With Santas Great Gifts by Pragmatic Play [...]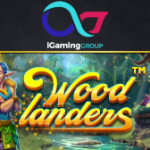 Explore a Fairy Forest in the Woodlanders Slot by Betsoft [...]
POPULAR PAGES VISITED BY OUR READERS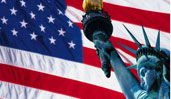 BEST US CASINOS
BACK TO TOP