Financial
Neteller Introduces Changes in Relation to Online Gambling Payment Transactions
- January 8, 2019 By Oliver Young -
The online payment services provider Neteller has announced new changes in policy as part of their anti-money laundering mission, in relation to online gambling payment transactions.
Neteller has managed to become one of the most widely-used payment methods for conducting online gambling transactions. All top rated online casinos offer Neteller and its sister company Skrill in their payment method options. Therefore, the two eWallet providers have decided to introduce changes in relation to online gambling payments and have started emailing their users to inform them on time about the updates to the policy.
The Changes to Neteller and Skrill's Policies
The two Paysafe Group companies have started informing their users about the policy changes that will take effect from 13th of March, 2019. By sending an email to each and every one of their users, Skrill and Neteller have started informing them that in case any suspicious activity is noticed, their accounts will be suspended or restrained as one of the measures for anti-money laundering and other illegal activities prevention.
Although opening an account with Skrill and Neteller is free and will remain so, their users that use the eWallets for online gambling transactions won't be very happy with the new updates. The new changes include a monthly $5 (or country's currency equivalent) service fee in case the user hasn't logged in or made a transaction over a period of 12 months. The fee will be charged automatically in case there was inactivity since Skrill and Neteller will deduct the fee amount from the user's balance in the corresponding account.
In addition, the online eWallet providers will suspend or 'otherwise restrict the functionality' of any account or prepaid card, or both, if they conclude that there is another account under the same user's name that has been in any way used or connected with any fraudulent activity such as terrorism financing, money laundering or any other possible criminal activity.
And finally, the providers warn users that they will have the right to suspend or restrict accounts in case they even suspect criminal activities occurring through the accounts. The accounts will be suspended for as long as the case is being inspected and until the account is found completely clean.
Why the Changes?
The news comes as an attempt made by Neteller to change the wrong impression that the online payment service providers are used for terrorism financing and money laundering. There were accusations in 2007, for instance, that Neteller's founding shareholders were laundering funds. Stephen Lawrence and John Lefebvre, two backers of Neteller, were actually found guilty of laundering billions in illegal gambling transactions.
Therefore, to prevent further complications and illegal activities due to lack of tougher policy, Neteller has decided to make the terms and conditions of use stricter. With the newest changes, Neteller will forbid an online casino player from opening two accounts, and even if the player has somehow managed to open a second one, Neteller will suspend or restrict their accounts. They will start combing for irregularities as of 13th of March, 2019.
YOU MIGHT BE ALSO BE INTERESTED IN THESE:
LATEST NEWS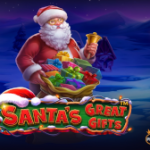 Get Ready for Christmas With Santas Great Gifts by Pragmatic Play [...]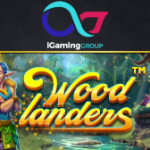 Explore a Fairy Forest in the Woodlanders Slot by Betsoft [...]
NetEnt Launches Superstars Slot With Crossover Characters [...]
POPULAR PAGES VISITED BY OUR READERS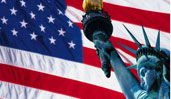 BEST US CASINOS
BACK TO TOP