Financial
Nevada Casino Revenues Fall Sharply in June 2015
- July 29, 2015 By Oliver Young -
The Gaming Control Board in Nevada reported on Tuesday, July 28, 2015 that the gambling revenues of Nevada casinos for the month of June dipped 8 percent to $831 million compared to the same period last year. It appears that the sharp fall in baccarat revenue is the main reason for the serious gambling revenue decline.
In June 2015, brick and mortar casinos in Nevada reported gaming revenue of $830.9 million, which is down by 8 percent from the same month a year ago. This is also significantly below the 1 billion revenue mark in May 2015. The serious year-on-year decline in revenue was ever more sharply pronounced on the Las Vegas Strip where gaming revenue fell 16 percent to $445 million. June 2015 also brought an end to Nevada's fiscal year in which the earnings fell 1.6 percent to $11.05 billion statewide. The Las Vegas Strip in particular was down 4.3 percent to $6.3 billion.
Gaming revenue in South Lake Tahoe saw a 44 percent increase to almost $18 million. Washoe County as well as Reno fell slightly compared to a year ago.
Baccarat Can Be a Windfall or Whiplash for Nevada Casinos
The main reason for the gaming revenue decline in June 2015 was the lucrative but volatile card game baccarat which saw a hold rate slip to 9.4 percent. This resulted in a 56 percent revenue decline to $59.5 million. The revenues from the classic casino game based on luck, roulette, also went down sharply. They fell 22.1 percent to $25.5 million, only narrowly edging the game of Craps, which fell 12.4 percent to $25.4 million. Blackjack card game, on the other hand, produced a 3.8 percent gain to $81.4 million making it the top table earner of the month.
The following are the generated gaming revenues for the rest of the casino table games: three-card poker revenues went up 0.4 percent to $11.3 million, mini baccarat revenues increased 29.4 percent to $8.7 million, pai gow poker revenues were also $8.7 million going up by 2.7 percent; the revenues of let it ride game were $3 million increasing by 1.1 percent, keno revenues went up 7 percent to $2.5 million and pai gow saw a $1.4 million revenue which was up 69.1 percent. Bingo revenues, on the other hand, were 20.8 percent down or -$252k.
Poker revenue which includes Nevada's two regulated online poker websites was up 4.5 percent to $15.8 million. Slots revenue, however, was down 1 percent to $556.1 million.
Gaming Revenue of Sportsbooks Increased
Nevada's sportsbooks recorded gaming revenue up 111 percent to $14.9 million. Leading the way is baseball with $9.6 million revenue which is up 112.8 percent on a 5.85 percent hold. Baseball hit a record $165 million and the revenue numbers of June are second only to those of May 2015 ($10.7 million). Basketball posted in impressive year-on-year increase, going up 253.4 percent to $4.4m on a 9.47 percent hold.
YOU MIGHT BE ALSO BE INTERESTED IN THESE:
LATEST NEWS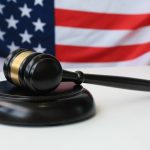 New Jersey Gambling License Renewal Deadline Approaching [...]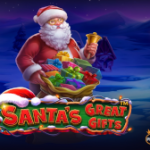 Get Ready for Christmas With Santas Great Gifts by Pragmatic Play [...]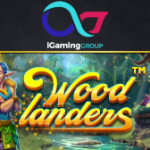 Explore a Fairy Forest in the Woodlanders Slot by Betsoft [...]
POPULAR PAGES VISITED BY OUR READERS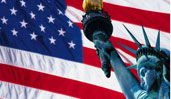 BEST US CASINOS
BACK TO TOP