Gambling News
New Australian Survey Analyses the Link between Social Casino Games and Gambling
- August 5, 2015 By Oliver Young -
The Australian Gambling Research Centre has conducted a survey that analyses that use of social media in gambling as well as the link between these two occurrences. The academic study includes 2,100 participants who answered questions connected to social media promotions, casino-style games on social media and problem gambling.
The survey revealed that 28% of youth aged anything between 12 and 17 started spending more money and time on real gambling once they have played casino-style games. Fifteen percent of the adults and one third of adolescent players of casino-like games said that they believe social gaming would increase the likelihood of winning when playing for real cash.
The study simply named "The Use of Social Media in Gambling" was lead by Sally M. Gainsbury and it was commissioned by the Gambling Research Australia, an organisation that is funded by the Australian government.
Many people were waiting for this study to finally be published after it was first announced two years ago. Today, it offers 309 pages of in depth analysis of the connection between social media and real money gambling.
Gambling Operators are Widely Using Social Media to Promote Offers and Products
The conclusion of the study points out that the Internet changed the way that gambling was provided and that social media offered an easily accessible platform for product promotion. It also advised operators to take actions in order to protect vulnerable consumers since games could be problematic "in their own right."
According to Gainsbury, online gambling operators from all over the world were massively using social media facilities such as Youtube and Facebook in order to promote their special offers and products. The danger for Australian players was highlighted as bigger than the one in other countries since Australia has minimal online gambling regulation.
The country is already known for having passionate sports bettors who were expected to spend $26b on sports betting back in 2014. Australia, alongside USA, also has the highest spenders per capita in the $4.4 billion global social casino gaming industry.
Social Media and Social Gaming Have a Very Low Impact on People's Gambling Habits
The research revealed that 11% of young individuals decided to gamble more after noticing lucrative promotions on social media. However, the biggest number of participants said that social media and social gaming have a very low impact on their gambling habits.
Out of those who admitted playing casino-like games online, 64% said that if there were legal online Australian casinos their social casino play would stay unchanged. A bit more than 10% expressed belief that their social play would increase, whereas 26% said it would probably decrease.
It is interesting that 64% said they were not at all interested in partaking in legal real-money online gambling activities, whereas 30% accepted that chance as somewhat likely. Only 6% of those who took part in the survey claimed they were very likely interested in real money wagering.
YOU MIGHT BE ALSO BE INTERESTED IN THESE:
LATEST NEWS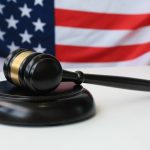 New Jersey Gambling License Renewal Deadline Approaching [...]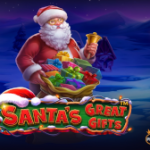 Get Ready for Christmas With Santas Great Gifts by Pragmatic Play [...]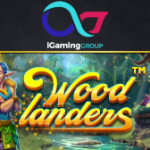 Explore a Fairy Forest in the Woodlanders Slot by Betsoft [...]
POPULAR PAGES VISITED BY OUR READERS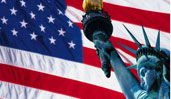 BEST US CASINOS
BACK TO TOP