Gambling News
New Hampshire Legislature Still Debating Casinos
- February 24, 2015 By Samantha A. -
Last year a bill to approve casinos in the State of New Hampshire was denied by one vote. The bill was driven by a decision from a superior court that ruled the state's tax on hospitals was unconstitutional. The revenue from that tax was 185 million dollars annually. The proposed income from two operating casinos was projected at about 168 million. Legalized gambling has always been a hotbed issue amongst lawmakers, with both sides weighing in heavily. The reverse side of this coin, however, is that New Hampshire was the first state in the Union to have made legal a lottery. That bill took ten years to get passed.
State Senator Lou D'Allesandro has been waging this battle for sixteen years as the lead sponsor of the casino bill. One of the changes in the bill this time is to not designate northern New Hampshire specifically for a casino destination. This would allow the two casinos to be located anywhere in the state. Noting the proposals of casinos approved in Massachusetts and Rhode Island, arguments were stated on both sides of this fence. Protagonists would like to see state residents remaining within the borders, rather than visiting casinos in the neighboring states. The argument against this is casino overpopulation, which would greatly curtail revenue expectations. One of the casinos under consideration in Massachusetts is to be a 1.6 billion dollar resort, which becomes a longer stay destination for visitors.
The bill supports money going to the State Police for a gaming enforcement unit and upwards of 25 million dollars for areas surrounding the casinos. The debate includes thoughts of expanding the existing Keno gaming that the state sponsors instead of the passage of this bill. The majority of this revenue goes back to the state, rather than large corporations. Those against the casinos include the League of Women Voters, and assert that large scale gaming of this sort does not bolster the New Hampshire brand. Time will tell, as the dust is yet to settle on this issue with its far reaching implications.
YOU MIGHT BE ALSO BE INTERESTED IN THESE:
LATEST NEWS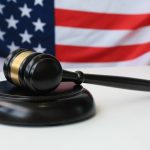 New Jersey Gambling License Renewal Deadline Approaching [...]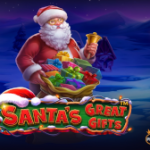 Get Ready for Christmas With Santas Great Gifts by Pragmatic Play [...]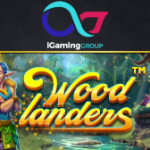 Explore a Fairy Forest in the Woodlanders Slot by Betsoft [...]
POPULAR PAGES VISITED BY OUR READERS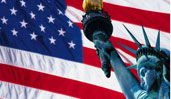 BEST US CASINOS
BACK TO TOP