Gambling News
New York Senate Committee Approves Online Poker Bill
- May 10, 2017 By Oliver Young -
There has been several attempts to push forward pro-gambling legislation in New York. It has to be said that this state is not as restrictive as most other US states. In fact, in 2013 citizens approved changes of the State Constitution that allowed establishment of casinos outside Indian reservations.
Senator John Bonacic is one of the most avid supporters of online gambling legalisation, especially when it comes to online poker. Bonacic had several attempts in the past, he submitted an online poker bill in 2015, as well as on few previous occasions, but his attempts were futile. We are yet to see whether Bonacic and other who support online poker legalisation will be more successful this time.
Opposition in the Assembly Expected
The Senate Finance Committee voted on whether the bill proposed by Bonacic (S-3898) should be send to the Senate floor. The Committee voted in favour, even though five members were against. There was no debate, so we can only guess what motivated the five members to vote in favour. Earlier this year, another Senate Committee, the one Racing, Gaming and Wagering voted in favour of the bill.
The vote of the Racing, Gaming and Wagering Committee was unanimous, but it should be noted that the Senator who proposed the bill, Bonacic, chairs this Committee. The fact that the bill was approved by two committees is not surprising, as in 2016 the full Senate approved a similar bill. However, much to the disappointment of Bonacic and others, the Assembly refused to even debate the bill.
This year, the situation might be slightly different, at is has been suggested that there are more members of the Assembly that support online poker legalisation, or, at least, there are fewer who oppose it. There are no doubts, though, that there will be strong opposition against to poker legalisation. There are worries that online poker legalisation might result in increased number of citizens who are problem gamblers.
Governor Cuomo Holds the Key
There is still no information of the attitude of New York Governor Andrew Cuomo towards this bill and online poker in general, but there are suggestions that he might be persuaded to approve the bill if he is presented with a clear plan, and more importantly if he is convinced that poker legalisation will bring a financial benefit.
It has been reported that Cuomo received a $25,000 donation from the former CEO of Amaya Gaming, parent company of PokerStars. It has been alleged that the donation is illegal, which caused fears among online poker proponents that Cuomo would want to distance himself from online poker.
The legislative session is active until the end of June and in order to be voted the bill will have to go through 3 committees in the Assembly. That shouldn't be a problem if there is sufficient political will, but if nothing happens in the upcoming three weeks, it is clear that there will be no legalisation this year.
New York legalised daily fantasy sports last years and the main argument of online poker legalisation supporters is that poker is a game of skill, not a game of chance and therefore should also be legal.
YOU MIGHT BE ALSO BE INTERESTED IN THESE:
LATEST NEWS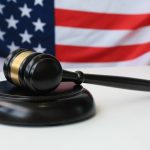 New Jersey Gambling License Renewal Deadline Approaching [...]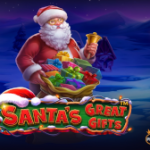 Get Ready for Christmas With Santas Great Gifts by Pragmatic Play [...]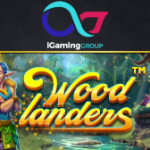 Explore a Fairy Forest in the Woodlanders Slot by Betsoft [...]
POPULAR PAGES VISITED BY OUR READERS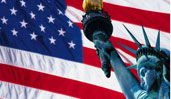 BEST US CASINOS
BACK TO TOP