Gambling News
Brazil Pro-Gambling Front Inaugurated
- October 18, 2017 By Oliver Young -
Brazil is one of the few large countries that still has not passed legislative acts that will unequivocally set the conditions under which online and offline gambling operations can be established. Considering that Brazil is the largest country in South America, with over 207 million citizens it is easy to see why all major international gambling operators closely follow the situation and eagerly await the outcome.
Since 1946, bingo, lotto, poker tournaments and horse racing have been the only permitted forms of gambling in the past, but there have been several attempts to legalise other forms like casino gaming and sports betting, both online, as well as offline. One attempt was put forward in 2014, when a member of the Progressive Party proposed a new gambling bill and then later in 2015 there was a proposal to legalise sports betting.
Cesar Halum Supports Gambling Legalisation for many Years             
Now we have more news from Brazil. Namely, the newly founded Front that fights for legalisation of gambling is about to have its inauguration meeting. Deputy Cesar Halum is the founder of the Front, he has been a support of the idea of legalisation for quite a while, but now he managed to collect enough signatures from other lawmakers in support of the idea.
Halum announced his plans earlier this year, in August and he needed to collect at least 171 signatures in order to put the move forward. But Halum went further and collected as many as 262 signatures of fellow members of the lower house of the Brazilian Parliament.
The Front will be supporting initiatives for legalisation of different kinds of gambling, including online casino gambling and betting, as well as land-based casinos and betting shops. Many feel that the country's current legal framework is too narrow, restrictive and outdated, that's why so many people support the legalisation attempts. All previous attempts in the form of bills and other types of legislative acts have been supported by a fraction of the lawmakers, although none has gained enough momentum. This time things might be different.
International Operators Keen on Investing in Brazil
Currently there is more than one piece of legislation that has been introduced to either of the houses of Parliament. One of the key goals of the Front will be to push the laws and bills further through the legislative process until gambling is finally legalised. One of the main reasons why Halum and other support legalisation is the fact that the country loses about 18 billion Brazilian reals a year to illegal casinos and other operators.
Many major international operators are eagerly awaiting the outcome hoping that Brazil will finally legalise gambling which will give them access to one very large market. Apparently, Las Vegas Sands, Estoril Sol – the largest casino in Portugal and probably all of Europe and Caesars Entertainment are among the interested operators.
Sheldon Adelson, the owner of Sands has previously expressed his intentions to build a large resort in Brazil, provided that the country legalises gambling. Caesars Entertainment have expressed similar intentions. Both companies have recently invested in resorts outside of the US.
YOU MIGHT BE ALSO BE INTERESTED IN THESE:
LATEST NEWS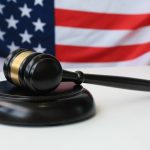 New Jersey Gambling License Renewal Deadline Approaching [...]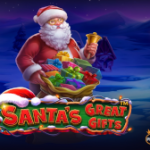 Get Ready for Christmas With Santas Great Gifts by Pragmatic Play [...]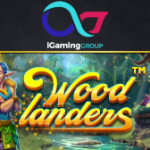 Explore a Fairy Forest in the Woodlanders Slot by Betsoft [...]
POPULAR PAGES VISITED BY OUR READERS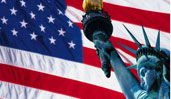 BEST US CASINOS
BACK TO TOP