Gambling News
Oman Woman Sues Casino After Losing £2Million In One Night
- July 3, 2014 By Staff Writer -
Anyone who has ever placed a bet at a land based or online casino will know that there is an element of risk involved, after all it is called 'gambling'. One woman though appears to have forgotten that fact as she is suing a casino for £2 million, an amount she lost in one evening at the card tables!
The woman in question is Nora Al-Daher, 50, wife of the Oman Foreign Minister Sayyid Badr bin Hamad bin Hamood Al-Busaidi, who is suing The Ritz Casino for £2 million, an amount she lost back in April 2012. Al-Daher informed The High Court it was the casinos fault she lost her money as they did not stop her from playing, and she also claims that staff at the casino knew of her gambling problem, but refused to stop her when she was losing all of her money.
Mrs Al-Daher spoke openly to the courtroom about the evening in question saying, "I needed someone that night to tell me to stop playing and bring me to my senses. If I had been told to stop, of course I would stop immediately. No one ever told me to stop or think about my gambling."
Staff Encouraged Her To Continue Playing
Defence Counsel for Mrs Al-Daher is Robert Deacon had this to say when he took to the stand to defend his client. He started off by saying, "They paid no regard to her distraught demeanour or what she told them and did nothing to discourage her from gambling or to reflect on the wisdom of further gambling. She commenced gambling and, as her losses mounted, staff encouraged her to continue, saying she was going to win and that her facility would be increased to £2m."
Mr Deacon then went on to say, "As her gambling continued, staff stood behind her with pre-written cheques which were provided to her until £2 million was gambled and lost. Staff positively encouraged her when she was losing, saying '…anything for you, Princess Nora…we trust you…no problem…relax…don't worry…next time you will get your money back'. The Ritz Hotel and Casino Ltd failed to take any or any reasonable measures to prevent or mitigate the consequences or aggravation of self-inflicted harm by the assumption of control over her."
No Previous Problems As Debts Were Paid
High stakes gambling is common practice in exclusive casinos like The Ritz, and the management of the casino had no reason to stop Mrs Al-Daher as she had always honoured her previous debts. Roger Maris is the Chief Executive at The Ritz Casino and he said the following to the presiding Judge Anthony Seys Llewellyn. He said, "She was a very good customer for us. There had been a very good history of paying. There was no thought in our mind that the cheques were not going to get paid."
The hearing continues at The High Court in London, but what do you think should be the outcome of this court case? Does Mrs Al-Daher have a case and should she be eligible to claim her money back, or did she know what she was doing?
YOU MIGHT BE ALSO BE INTERESTED IN THESE:
LATEST NEWS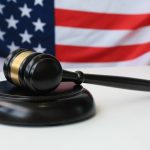 New Jersey Gambling License Renewal Deadline Approaching [...]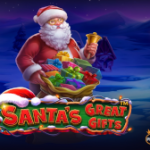 Get Ready for Christmas With Santas Great Gifts by Pragmatic Play [...]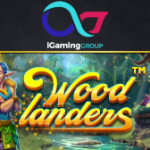 Explore a Fairy Forest in the Woodlanders Slot by Betsoft [...]
POPULAR PAGES VISITED BY OUR READERS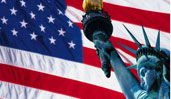 BEST US CASINOS
BACK TO TOP