Gambling News
Online Gambling Legalization Unlikely to Happen in SA
- November 24, 2014 By Oliver Young -
It appears that the odds of legalizing online gambling in South Africa are fairly low. According to PricewaterhouseCoopers, this is due to the resistance to the idea by the government.
Industry experts say that the reason why online gambling in South Africa is unlikely to take off in near future is because the government department of industry and trade responsible for his sector is continuing to stall over the idea of having licensed online gambling operators.
Government Worried about Gambling Addition
Gambling industry leader at PricewaterhouseCoopers in South Africa Nikki Forster said that the government has been trying to find a solution and legalize online gambling in the country for the past ten years. However, government officials have recently announced that they don't believe the legalization of iGaming would create new jobs and expressed their concerns about the negative effects of online gambling, namely the problem of creating gambling addition in South Africa.
During the launch of the PwC Gambling Outlook: 2014 – 2018 last week, Forster pointed out that the government is hesitating about the idea. He said: "The industry and trade government sector does not support online gambling legalization and it does not believe that it could create jobs, but it would create problems with gambling instead. According to this, I don't think that iGaming will be legalized in South Africa in near future."
This unwillingness to license iGaming in the country goes against the recent trends of countries around the world legalizing Internet gambling departments like online casinos, poker and sports betting. "There are many countries throughout the world that allow iGaming to take place. This industry is especially powerful in the UK. Even the US which has opposed online gambling for quite some time is relaxing their restrictions on state level. Moreover, it is predicted that many US states will legalize iGaming in future. Online gambling is increasing and rules and regulations are beginning to relax," she said.
South Africa is in position to license and regulate Internet gambling, said Foster. The government recently said that they have the regulations in place to stop their residents from gambling on the Internet. "This means that if you can regulate, you can also control it," she added.
Future Growth Expected in SA Gambling Market
The report from PwC reveals that the gambling industry in SA is worth R21,8bn in 2013. By 2018 the number is expected to reach R29,5bn with a growth rate of 3.9% per year.
The biggest growth comes from the casino gambling market whose revenues are R16,5bn or 76% in 2013. There are currently 37 licensed land based casinos in South Africa. Second is sports betting with R2,8bn or 13%, followed by machines with limited payouts and bingo which take up 8% and 3% respectively. The fastest growing sector is bingo whose revenue is predicted to reach R1,8bn in 2018.
The majority of the gambling revenues in South Africa (76.4%) come from KwaZulu-Natal, the Western Cape and Gauteng. The later makes up 42.3% of the entire gambling market.
YOU MIGHT BE ALSO BE INTERESTED IN THESE:
LATEST NEWS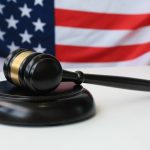 New Jersey Gambling License Renewal Deadline Approaching [...]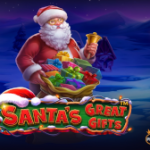 Get Ready for Christmas With Santas Great Gifts by Pragmatic Play [...]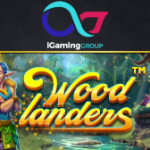 Explore a Fairy Forest in the Woodlanders Slot by Betsoft [...]
POPULAR PAGES VISITED BY OUR READERS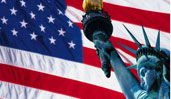 BEST US CASINOS
BACK TO TOP