Gambling News
Online Gaming Operator Subjected to Distributed Denial of Service Attack
- April 8, 2015 By Oliver Young -
Customers at the Betat online casino group over the weekend experienced technical issues when trying to gain access to their casino account. There have been numerous complaints until a group representative gave a public explanation that Betat has been a target of a serious Distributed Denial of Service (DDoS) attack.
According to the information provided by the representative, the criminal hacker group was asking for 10 Bitcoin or threatened to attack the casino on Monday. As it turned out later, this was something that was regularly happening over the past six months and it is believed that behind the attacks is a well organised criminal group located somewhere in Eastern Europe.
The attackers that call themselves the DD4BC Team in the past have successfully attacked Bit Coin Bounty Hunter, Excoin and Neteller. Their way of work is to first notify the site owner that they are going to perform a DDoS attack unless they get a particular amount of Bitcoins. They use untraceable wallets and once they get the ransom there is no way for someone to locate them or get their Bitcoins backs.
What Really Happened According to Betat Group
Betat and Slotty Vegas published an e-mail which was sent to them by the hacker group that shows how serious and organised these criminals were. In the e-mail they first introduced themselves and provided links where the operator could find information about their recent hacker attacks.
The DD4BC had a very clear objective – to obtain 10 Bitcoin from Slotty Vegas and Betat. They wrote in the e-mail: "slottyvegas.com and betatcasino.com is going under attack unless you pay 10 Bitcoin. Please note that it will not be easy to mitigate our attack, because our current UDP flood power is 400-500 Gbps, so don't even bother."
The group also wrote that they are aware that the operator probably doesn't have 10 BTC and therefore they had given it time till Monday in order to collect and send them to the provided address. The hackers wrote that the operator was not supposed to answer the e-mail, just to pay the ransom.
In the end of their message, DD4BC wrote: "But if you ignore us, and don't pay until Monday, price to stop will go to 20 BTC and will keep going up for every hour of attack. ONE MORE TIME: It's a one-time payment. Pay and you will not hear from us ever again!"
DDoS Attack Explained
Distributed Denial of Service means that hackers create millions of robots that act as fake users at websites. Their objective is to create false traffic which creates massive resource usage. The attacks create too many simultaneous requests that cannot be processed by the serves and the bandwidth; as a result the attacked site simply goes down.
Instead of paying, the company prepared for the attack that took place this Monday. As a result, their casinos couldn't be accessed and players had difficulties to log into their accounts. Nevertheless, the representative explained that users' information is completely safe and that the attack only affects the revenue of the casinos.
YOU MIGHT BE ALSO BE INTERESTED IN THESE:
LATEST NEWS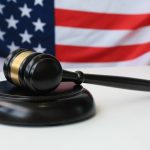 New Jersey Gambling License Renewal Deadline Approaching [...]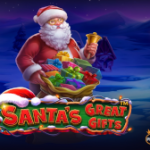 Get Ready for Christmas With Santas Great Gifts by Pragmatic Play [...]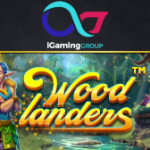 Explore a Fairy Forest in the Woodlanders Slot by Betsoft [...]
POPULAR PAGES VISITED BY OUR READERS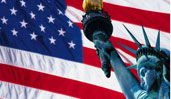 BEST US CASINOS
BACK TO TOP