Gambling News
Overall Gambling Participation Rate in Germany Keeps Falling
- April 4, 2018 By Oliver Young -
Latest reports reveal that the overall gambling participation rate in Germany keeps falling, even though there has been a jump in gambling revenue and stakes. Even though mobile betting and gambling have been constantly growing in the European Union, it seems that Germans remain unimpressed by these activities.
The details regarding consumption rates of all potentially addictive activities as well as substances such as gambling, drugs and alcohol were published in the 2018 Yearbook by The German Center for Addiction (DHS). A short glance reveals that the participation in gambling rate among German citizens has dropped from 87.1% in 2009 to 75.3% in 2017.
These numbers are quite interesting when compared to the impressive surge of the German gambling market; namely, this sector has improved for incredible 191.5% after Germany liberalized the land-based gambling market back in 2006.
Extremely Low Percent of Problem Gamblers and Many Willing to Seek Help
In comparison to the Drug and Addiction Report of 2017, which focused on gambling activity in 2015, the prevalence rate within a 12-month period was at 37.3%; this figure is actually identical as the one in the beforementioned report.
However, an interesting situation is noted among the numbers focusing on problem gamblers in Germany. As the report reveals, only 0.56% of the gamblers in Germany i.e. around 326,000 people were considered problem gamblers. Moreover, only 0.31% were noted as having a more serious gambling problem. In comparison to other well-established gambling markets across the EU, Germany could be really proud of these figures.
Another positive piece of information that can be found in the report is the fact that problem gamblers in Germany are more and more willing to seek help. A total of 8% of Germans who have contacted addiction dealing centers were actually gamblers; this number was at lower 7.8% back in 2015. Interestingly, most of those gamblers who have asked for help i.e. 72.3% were online slot players.
When it comes to the other topics featured in the report, use of tobacco has jumped for 1.1%, while alcohol consumption noted a drop of 1.25%. Disturbing is the fact that the number of deaths resulting from illegal drug use has increased for 8.7%.
Online Gambling Market in Germany Remains a Mess
One of the main issues regarding the gambling sector in Germany remains online gambling. Regulating online sports betting has been a huge issue for the country's states. Similarly, online casinos are still forbidden outside the Schleswig-Holstein state because of a ruling by the federal administrative court.
As response to the ruling, which banned online gambling in certain parts of the country, many established online gambling operators have decided to leave the market. 888 Holdings has been the last one to announce a possible leave of the German gambling market in the company's 2017 earnings report. Furthermore, the company even revealed that they have been considering appealing the ruling, which many consider negative and unfair.
Nonetheless, so far there haven't been any changes and it remains to be seen whether online gambling will be approved within German territory or not.
YOU MIGHT BE ALSO BE INTERESTED IN THESE:
LATEST NEWS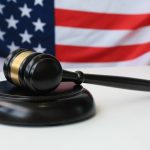 New Jersey Gambling License Renewal Deadline Approaching [...]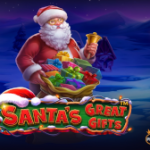 Get Ready for Christmas With Santas Great Gifts by Pragmatic Play [...]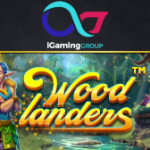 Explore a Fairy Forest in the Woodlanders Slot by Betsoft [...]
POPULAR PAGES VISITED BY OUR READERS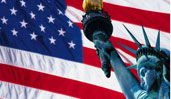 BEST US CASINOS
BACK TO TOP