Gambling News
About two thirds of Americans see gambling as morally acceptable, Gallup survey shows
- June 13, 2016 By Oliver Young -
A recent survey conducted by Brima Gallup, shows that gambling is acceptable for a majority of Americans. A nation-wide survey that was conducted by American Gaming Association, two years ago, also proved that for a vast majority of the people in the US, casino gaming is acceptable. The survey that was conducted by Gallup is not their first and they have been conducting such surveys since 2003. Throughout the years, a majority of the population saw gambling as morally acceptable. Fans of online casino gaming in the US will surely be asking for a change of the legal status of casino gaming, as the majority of the population is pro-gaming.
67% See Gambling as Morally Acceptable, only 27% as Inacceptable
Nineteen issues were included in the recent survey, including birth control, divorce, death penalty, abortion, gay relations in addition to gambling. Eleven out of nineteen issues were seen as acceptable by the majority of the surveyed, whereas eight issues were seen as morally wrong. Marital sexual affairs, human cloning, polygamy and suicide were seen as largely unacceptable.
Gambling, along with sex between unmarried people, divorce and birth control was seen as one of the most acceptable issues. Just above two thirds (67%) of the Americans saw gambling as acceptable. A bit above one quarter (27%) of Americans see gambling as morally wrong.
Earlier this year, in January, LifeWay Research, an evangelical Christian polling group polled Americans on their attitude towards sports betting and it turned out that two thirds of the population didn't think that sports betting is immoral, whereas 40% thought that sports betting should be legal throughout the country. An even larger percentage (47%) felt that daily fantasy sports should be legal everywhere in America.
Democrats more in Favour of Gambling than Republicans, Both over 60%
Gallup's survey was based on telephone interviews of 1,025 adult citizens, selected randomly. The margin of error is 4%. The percentage of people who thought gambling was the lowest in 2009 and that is generally attributed to the financial crisis. 58% thought that gambling was acceptable in 2009. In all other years the percentage was 60% or above.
It is a steady 67% in the last two years, which is also the highest registered percentage. This shows that American's attitude towards casino gaming is becoming more favourable. The percentage of people who think it is morally wrong to gamble is also the same as last year.
Democrats are generally more in favour of casino gaming compared to Republicans and Independents. Only 63% of Republicans were in favour of casino gaming, compared to 74%, almost three quarters, of Democrats. 66% of the Independents were in favour of gambling.
Democrats have less problems with issues like contraception, abortion, sex between unmarried people, gay couples and teenage sex, but they view the death penalty and wearing fur coats as morally wrong. The Republicans, on the other hand are opposed to abortions and only 24% of them see abortions as acceptable, but 74% are in favour of the death penalty. People regardless of their partisan affiliation are against suicide, polygamy and sexual affairs.
YOU MIGHT BE ALSO BE INTERESTED IN THESE:
LATEST NEWS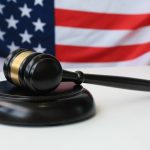 New Jersey Gambling License Renewal Deadline Approaching [...]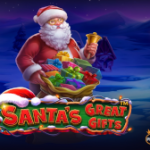 Get Ready for Christmas With Santas Great Gifts by Pragmatic Play [...]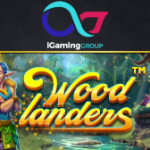 Explore a Fairy Forest in the Woodlanders Slot by Betsoft [...]
POPULAR PAGES VISITED BY OUR READERS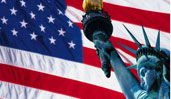 BEST US CASINOS
BACK TO TOP