Gambling News
The President of the Philippines Pledges to Stop Online Gambling
- July 20, 2016 By Oliver Young -
Last year we reported that there is a large surge in the profit acquired by casinos in the Philippines and earlier this year it was announced that a new casino jurisdiction is to be established in Casiguran. Based on that it would seem that everything runs smoothly for the casino industry in this country.
The country's new president seems to have other plans though. Despite the fact that he took his oath and became the president only recently, President Duterte already announced that he doesn't have a favourable view of casinos and he is particularly against online gambling.
As if that wasn't enough the President also announced that he will impose sanctions on all government officials who enter casinos and engage in gambling. A similar decision was taken in 1983, by the then-President Ferdinand Marcos.
Rodrigo Duterte Didn't Hide His Anti-Gambling Sentiments
Rodrigo Duterte may have said that he will terminate online gambling, but he wasn't very explicit on what does he mean by that, or how does he plan to achieve it. He also stated that too many people in the country gamble for a living. Even people at the PAGCOR – a casino resort run by the state were unsure of the President's plans.
Moreover, it has to be noted that the Philippines are home to the largest number of casino operators in all of Asia. Operators that operate in accordance with these licences are banned from accepting wagers made by Filipinos, so many argued that the President wasn't referring to these operators.
It has been suggested that he was in fact speaking of gaming terminals in licenced eGame cafes, because Filipinos are allowed to visit these locals. It has been announced that the gaming operator will stop accepting licence applications for eGame cafes and bingo parlours soon after the cabinet meeting where the President announced his decision to tackle gambling.
Nothing can be said with a level of certainty at this point, as it seems that the President is the only person who knows what he actually meant and how far is he willing to go with his 'anti-gambling campaign', but it is more than certain that the economy of the country will suffer damages if he plans on targeting the legal and licenced operators.
Government Officials to Be Banned From Casinos
Duterte didn't stop there, he also banned all employees of government agencies and bodies from entering casinos in the country. The decree was initially issued back in the 1980s, but Duterte ordered the CEO of the Philippine gaming authority to strictly follow the guidelines and act swiftly in case any government official breaches the ban.
The President was very clear that he doesn't want to see any state government employees playing casino games and noted that those who are on a salary provided by the state budget shouldn't spend their money on casino gaming.
The ban doesn't only apply to government officials, but also members of their families. The partners of government officials and their children will also be banned, as well as all persons under the age of 21, as well as anyone who attends any education institution in the country.
YOU MIGHT BE ALSO BE INTERESTED IN THESE:
LATEST NEWS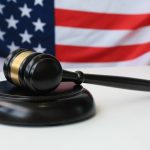 New Jersey Gambling License Renewal Deadline Approaching [...]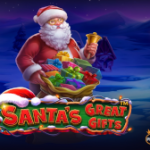 Get Ready for Christmas With Santas Great Gifts by Pragmatic Play [...]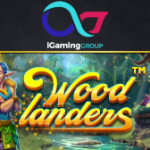 Explore a Fairy Forest in the Woodlanders Slot by Betsoft [...]
POPULAR PAGES VISITED BY OUR READERS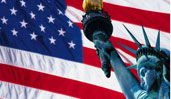 BEST US CASINOS
BACK TO TOP