Gambling News
Pennsylvania State Senator Costa with a New Online Gambling Proposal
- January 11, 2017 By Oliver Young -
The possibility of online gambling legalisation is Pennsylvania was mentioned back in 2014 and the debate hasn't stopped ever since. There are many high-profile proponents of the idea, but gambling legalisation also has many opponents and it can safely be said that a lot is at stake here.
An online legalisation bill was passed by House Representatives in the summer of 2016. But, that wasn't enough and the bill was never accepted by the Senate and the Governor, so it wasn't enacted.
One of the biggest opponents of online gambling legalisation in Pennsylvania is billionaire, founder and CEO of Las Vegas Sands, one of the largest gambling companies in the US, Sheldon Adelson. The billionaire, who is a supporter of the Republican Party, threatened to stop the company's casino investment in Pennsylvania if the state lawmakers go through with the legalisation plan.
Senator Tomlinson Criticised the Bill
The latest attack on the plan to allow online gambling in Pennsylvania came from the Senator Robert Tomlinson, known as Tommy. He claimed that the proposed 25% tax, as stated in the proposal of state Senator Jay Costa is to low, as land-based casino slots are taxed at a much higher percentage – 54%.
This, Tomlinson feels, will encourage owners of land-based casinos that obtain online licences to promote online gambling over land-based. That, according to him, might result in lower land-based revenues, which in turn might result with the loss of numerous jobs in the land-based industry.
Senator Tomlinson feels that online legalisation should be limited to online poker and that even then, poker players should be required to actually show up and present identification at a land-based casinos before being allowed to register online.
The law that failed to be enacted last year contained other provisions regarding the number of satellite casinos. Pennsylvanian lawmakers also discussed whether gaming terminals should be allowed in bars and restaurants.
Costa Claims Legalisation Will Decrease the Budget Gap
The new proposal by State Senator Costa is very similar to last year's proposal, but it includes provisions for higher tax rates and licence fees. Costa stated, on several occasions, that the proposal is open for discussion. He calculated that, if his proposal is accepted, an amount around $135 million per year will be generated.
Costa says that the main aim of the proposal, as it was the case with all previous legalisation proposals was to close, or at least narrow down the budget gap which reached $600 million in Pennsylvania.
The State Senator hopes that his Democrats will not only accept the proposal, but become more active in its promotion, especially since all the activities regarding last year's elections are now over.
Some experts and stakeholders have claimed that it would be good if the Governor states openly what sort of a law he would be willing to sign, so that senators could be aware what sort of a solution they should be aiming towards. Steve Crawford, a representative of the land-based operators that support online legalisation is one of them.
The Governor's office released a statement in which it was stated that the Governor is willing to work with both the Democrats and the Republics on a fair legal package in order to reach a viable solution.
YOU MIGHT BE ALSO BE INTERESTED IN THESE:
LATEST NEWS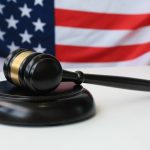 New Jersey Gambling License Renewal Deadline Approaching [...]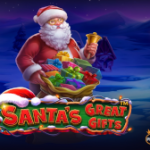 Get Ready for Christmas With Santas Great Gifts by Pragmatic Play [...]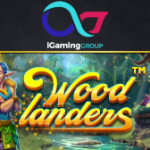 Explore a Fairy Forest in the Woodlanders Slot by Betsoft [...]
POPULAR PAGES VISITED BY OUR READERS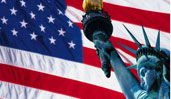 BEST US CASINOS
BACK TO TOP