Gambling News
Poker Pro Lands Top Prize Despite Playing Wrong Game
- June 18, 2015 By Nemanja L. -
Poker pro from Minnesota, Christian Pham earned more than $82,000 by winning a poker tournament as part of the World Series of Poker in Las Vegas.
This would not be considered such a great achievement if it wasn't for the fact that the man had entered the wrong tournament by mistake, meaning he was forced to play a game he had never heard of before.
Pham made his way to the World Series of Poker in Las Vegas and believed he had registered for the Texas Hold'em game with $1,500 limit. However, he quickly realised he had entered the wrong tournament, having been dealt five cards instead of two.
Pham Plays Deuce-Seven Lowball For the First Time
"I thought I had registered for the $1,500 limit hold 'em," he explained to Poker News. "I would've unregistered if I knew what the event was.
"When I got to the table, and I got dealt five cards, I realised something was wrong."
The man from St Paul, Minnesota was actually taking part in no-limit seven-deuce lowball, a poker game he knew nothing about. But, despite making a mistake, he wanted to make the most out of the situation and attempted to quickly learn the rules of the game.
Pham was forced to fold first seven hands, but he in turn called a major bluff and landed no fewer than 100,000 chips, instantly becoming chip leader.
The man originally from Vietnam quickly learned the game by observing his opponents and ended up winning the tournament in style, landing around $83,000.
While doing so, Pham developed a love for the new game and is adamant that he will turn his focus towards the seven-deuce lowball in the future, which is not that surprising given the success he's had when coming across the game for the first time.
About Deuce-Seven Lowball
Also known as the Kansas City lowball, deuce-seven lowball is basically inverted poker, seeing as the weakest hand is always the winner. The name has been derived from the weakest two cards that cannot form a straight with another three cards, so you will want to always have seven and two in your hand, as long as they come in singles.
Any hand without a pair beats any hand with pair or stronger, and you don't want to have any hand that is considered strong in the regular game of poker. The weakest possible hand and always the winner is the hand consisting of 7-5-4-3-2 and is called Seven Perfect, The Nuts, Number One or The Wheel.
YOU MIGHT BE ALSO BE INTERESTED IN THESE:
LATEST NEWS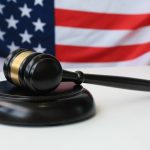 New Jersey Gambling License Renewal Deadline Approaching [...]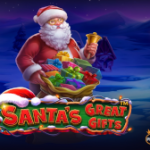 Get Ready for Christmas With Santas Great Gifts by Pragmatic Play [...]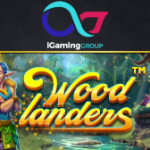 Explore a Fairy Forest in the Woodlanders Slot by Betsoft [...]
POPULAR PAGES VISITED BY OUR READERS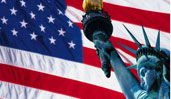 BEST US CASINOS
BACK TO TOP