Gambling News
PokerStars Ordered to Pay $870 Million to Kentucky
- December 28, 2015 By Oliver Young -
Last week the government of Kentucky ordered PokerStars to pay $870 million for offering its online services and products to state residents between 2006 and 2011. Owned by the Canadian gaming company Amaya, the online gambling site is planning to appeal the decision of the state.
According to several media reports, Kentucky judge Thomas Wingate ruled that PokerStars knowingly and willfully acted against the anti gambling laws in the US state between the defined five- year period. The Franklin Circuit judge said that over 34,000 Kentucky residents spent at least five dollars on gambling during 2006 and 2011. PokerStars made an agreement with the government to pay $731 million but it did not admit to any wrongdoing.
The company left the US online gambling industry in 2011. The event is known as Black Friday.
PokerStars Ordered to Pay 12% Interest per Year
The judge also warned PokerStars not to postpone paying the money because they will also have to play 12% interest per year or $104 million on a yearly basis until the entire debit is clean. He also added that the company might think that the ruling is harsh, but pointed out that such are the consequences for violating the Kentucky laws. Thomas Wingate is well known for siding with the government in actions to prevent online gambling in the state.
The Kentucky government filed the suit against PokerStars in 2010 claiming that the gambling operator has been illegally offering services and gaming content to residents in the state between October 12, 2006, when the Unlawful Internet Gambling Enforcement Act (UIGEA) came to force and April 15, 2011 when PokerStars was forced to leave the US online gambling market.
However, Amaya reported that it gained $18 million from the state residents during those five years in question and the state's figures are very much inflated.
In 2013, the government of Kentucky won in a similar lawsuit against Bwin.Party settling for $15 million.
PPA Files a Motion
The ruling of the Kentucky judge stirred the virtual gambling industry and the Poker Players Alliance (PPA) has recently filed a motion against the lawsuit siding with PokerStars. The Alliance called it a cynical and big cash grab by the government to pay for political excesses. According to the current situation, not a cent from the money will go to the players. Instead, they will fill the coffers of the government.
Back in 2014, Amaya bought PokerStars for $4.9 million. The gaming site currently has over 100 million users throughout the world and takes up almost 70% of the global online poker industry. Amaya was also given thumbs up to offer gaming products to residents in New Jersey. In May 2015, football player Neymar Junior from Brazil has become the latest world-class player to join PokerStars. He was appointed as the brand's ambassador.
YOU MIGHT BE ALSO BE INTERESTED IN THESE:
LATEST NEWS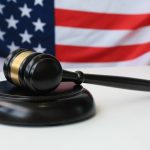 New Jersey Gambling License Renewal Deadline Approaching [...]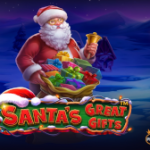 Get Ready for Christmas With Santas Great Gifts by Pragmatic Play [...]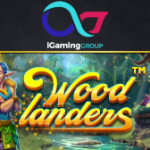 Explore a Fairy Forest in the Woodlanders Slot by Betsoft [...]
POPULAR PAGES VISITED BY OUR READERS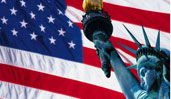 BEST US CASINOS
BACK TO TOP