Gambling News
Positive Online Gambling Views at California Conference
- May 26, 2014 By Oliver Young -
The California Conference on Online Gaming organized by Capitol Weekly took place on May 22, 2014. According to local reports, it was attended by a huge number of knowledgeable industry people and it was generally positive about the idea of having regulated online gambling in California.
The different panel discussions pointed out some interesting points.
"The debate about "bad actor" provisions and whether they should be part of California's online gambling legalization laws was one of the main topics."
The debate centered on whether PokerStars is eligible to receive a license. Some tribes stated that is up to the experienced and independent state regulator to determine which operator is eligible for licensing, while others took a more protective stance that might exclude PokerStars and other operators outside the state's borders as possible "bad actors."
Other Points of the California Conference
At the Conference it was discussed about politicians who dance around the licensing of reputable operators like PokerStars which is recognized as market leader worldwide and that has won many awards from leading European nations and countries throughout the world.
Furthermore, some discussions pointed that technology has advanced to the level that can be used to exclude children and under-aged, to set physical location and to identify and track signs of criminal activity like money laundering. In addition, the technology of online gambling operators is more capable of protecting players than brick and mortar casinos and that there is evidence to prove this point. A delegate pointed the story of a gambler that had lost $500,000 whilst drunk at a land based casino to support this claim.
On the negative side, it was pointed that regulation would provide more effective protection for customers than prohibition, which would lead to black market activities by unwanted operators.
Furthermore, it was recognized that the legalization of online gambling would deliver more jobs as well as tax revenues. In addition, there should be better awareness of the capabilities of online operators in order to dispel ignorance and misinformation.
All in all, there is now empirical evidence which shows that online gambling doesn't hurt the business at land based casinos.
Study Shows Possible Online Gambling Economic Boost
According to a study conducted by Capitol Matrix Consulting, regulated online poker in California would generate $800 million as well as create more than 2,000 jobs for the Californian economy by the end of 2020.
The study points out that regulated Internet poker in the US state would generate $1.91 billion in economic output, 657 jobs and create $845 million in additional state revenue by the end of the decade.
According to Mike Genest, partner of Capitol Matrix Consulting, legalizing online poker in California would bring more than $300 million in total economic output for the state and create more than 1,900 jobs in the first year alone. The study is based on the reviews of previous estimates of similar proposals as well as on the new data provided by the industry experts that take into consideration the market changes since Black Friday.
YOU MIGHT BE ALSO BE INTERESTED IN THESE:
LATEST NEWS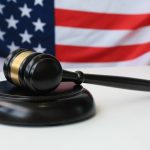 New Jersey Gambling License Renewal Deadline Approaching [...]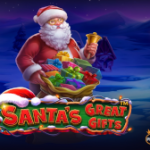 Get Ready for Christmas With Santas Great Gifts by Pragmatic Play [...]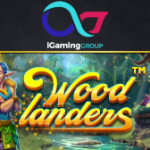 Explore a Fairy Forest in the Woodlanders Slot by Betsoft [...]
POPULAR PAGES VISITED BY OUR READERS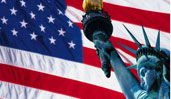 BEST US CASINOS
BACK TO TOP