Gambling News
Push for Sports Betting Legalisation in Maryland
- October 11, 2017 By Oliver Young -
The struggle for legalisation of sports betting is active in many states throughout the US. And despite the fact that there is a separate initiative in each state, it appears that the struggle is national and should continue on a federal level, as sports betting is currently banned almost everywhere.
A new attempt has just been put forward in Maryland where casino owners are hopeful that state lawmakers will soon start discussing the prospect of sports betting legalisation. There are six legally operational land-based casinos in Maryland and it appears that they are doing pretty well this year. However, they wouldn't mind if the scope of legal activities was broadened to include sports betting as well.
Many in Maryland feel that it would be better for everybody to have a regulated market where the state could control the terms and conditions under which people are allowed to gamble, as opposed to enforcing an umbrella ban on all betting related activities. Towards the end of 2016 there was a proposal to introduce new DFS regulations.
The Supreme Court Might Lift the Federal Ban
It appears that Maryland casinos want to stay on top of things, considering the fact that the Supreme Court will held a hearing on sports betting in December this year. It is expected for the Court to release its decision in the beginning of 2018. Therefore, it is wise to start looking into the possible options as soon as possible, since if the SC reaches a decision that will effectively abolish the ban, states would be able to legalise sports betting on their own.
Representatives of the three biggest Maryland casinos have spoken publicly on the issue and they feel that each state should be able to decide autonomously whether it wants to permit its citizens to bet on sports or not.
Gambling has not been on the agenda of Maryland lawmakers for more than 5 years. The state legalised casinos back in 2008 and as a result five casinos opened their doors soon after that. The sixth casino was established later.
Legalisation Efforts Gain Momentum
Proponents of betting legalisation are hoping that all legislative bodies, especially the Committee in charge of gaming oversight will be diligent and will manage to reach a decision swiftly so that a proposal could be put forward at the next year's General Election.
The key argument is that Maryland should be ready for the event in which the federal betting ban is abolished, because if that doesn't happen, the state will be behind its neighbours who might react quickly and manage to legalise sports betting thus luring Maryland punters into their facilities.
Legalising sports betting with result in millions of visits which in turn could generate millions in tax revenue, money that can solve a lot of issues.
The federal ban on sports betting has been in power since 1992 when the PASPA was signed by George HW Bush. In the past few years many organisations and lobby groups have expressed their support for the removal of the ban. The American Gaming Association claims that Americans wager on sports despite the ban and that the money generally goes to illegal bookmakers. Apparently, up to $5 billion are wagered on the Super Bowl alone.
YOU MIGHT BE ALSO BE INTERESTED IN THESE:
LATEST NEWS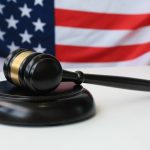 New Jersey Gambling License Renewal Deadline Approaching [...]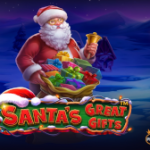 Get Ready for Christmas With Santas Great Gifts by Pragmatic Play [...]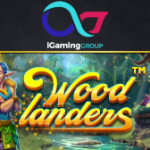 Explore a Fairy Forest in the Woodlanders Slot by Betsoft [...]
POPULAR PAGES VISITED BY OUR READERS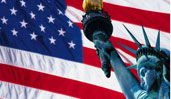 BEST US CASINOS
BACK TO TOP