Gambling News
Responsible Gambling Trust Publishes Groundbreaking Report on Problem Gambling
- December 2, 2014 By Nemanja L. -
The Responsible Gambling Trust has released an independent research into fixed-odds betting machines that seems to have shown a clear distinction between problem and non-problem behaviour.
Responsible Gambling Strategy Board (RGSB) has challenged the Responsible Gambling Trust to answer two very important questions, whether it is possible to distinguish between harmful and non-harmful behaviour and what measures could be taken to limit problem gambling behaviour.
NatCen Social Research has done an extensive survey of loyalty card holders with Ladbrokes, William Hill and Paddy Power and compared data collected from the gaming operators regarding their action with the gamers' answers to questions about harmful behaviour and queries designed to measure whether someone can be regarded a problem gambler or not.
It is important to note that these loyalty card holders were already heavily engaged in gambling, meaning the data do not represent your average user of gaming machines.
A random sample of 27,565 card holders was selected, with some 4,001 people agreeing that card data and their survey answers could be linked.
Almost One Quarter of Card Holders Found to be Problem Gamblers
Problem gambling was measured using a total of nine questions that constituted the Problem Gambling Severity Index (PGSI). A total of 23 percent of these loyalty card holders were found to be problem gamblers, 24 percent were moderate risk gamblers, while 24 percent and 29 percent were low risk gamblers and non-problem gamblers respectively.
Problem gamblers were slightly higher among men than women, while some 14 percent of survey participants believed they had problems with machine gambling.
The survey also concluded that problem gamblers were staking more money per bet than non-problem gamers (£7.43 vs £4.27) and gambled more often (41% played each day vs 16%).
Another interesting conclusion states that problem gamblers had lower income levels (31% had income less than £10,400 a year vs 24% of non-gamblers.
Department for Culture, Media and Sport as well as the Gambling Commission have been provided with the research and it is up to the governing bodies to decide whether they want to implement any changes based on the reports.
This is believed to be the first credible research into gaming machines in licensed gaming offices, and despite being completed in just ten months, it is expected to have a massive impact on the gambling industry and the way licensed operators treat their customers.
YOU MIGHT BE ALSO BE INTERESTED IN THESE:
LATEST NEWS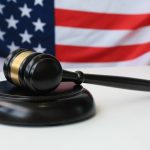 New Jersey Gambling License Renewal Deadline Approaching [...]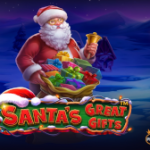 Get Ready for Christmas With Santas Great Gifts by Pragmatic Play [...]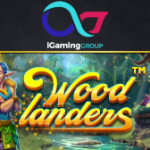 Explore a Fairy Forest in the Woodlanders Slot by Betsoft [...]
POPULAR PAGES VISITED BY OUR READERS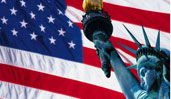 BEST US CASINOS
BACK TO TOP