Gambling News
Ritz Casino Wins £1m Court Battle Against Gambling Addict
- August 18, 2014 By Oliver Young -
Ritz Casino in London won a £1m court battle against a rich gambling addict who didn't pay back the money she owned. The name of the gambler is Noora Abdullah Mahawish Al-Daher. She is married to Oman's foreign minister Sayid Badr bin Hamad bin Hamood Al-Busaidi.
Mrs. Al-Daher spent £2m gambling at London's Ritz Casino in an evening but she paid out only half of the money she owned. This led to a high court dispute and Ritz won the fight.
Eager to Gamble
The checks Noora Abdullah Mahawish Al-Daher signed on April 3, 2012 in order to get gambling chips were dishonored according to reports. Moreover, it is strikingly surprising that she and her family spent £3m ($5m) gambling in Las Vegas a couple of months later.
Known as Nora to the western acquaintances, Mrs. Al-Daher told the court that the casino had the duty of care to restrain her from gambling because the casino had known she has a gambling problem and she is an addict. Therefore, she claimed that Ritz Casino illegally gave her credit to gamble.
In her defense, her attorneys argued that it was apparent she is a gambling addict by how much she had gambled before the evening as well as during that particular evening.
No Legal Authority Supports Nora's Case
Seys Llewellyn, the deputy judge at the high court, said that there is no legal authority that supported her case and ruled out in favor of Ritz Casino. Mrs. Al-Daher has to pay the amount of £1m, plus interest.
The judge said that the giving of the credit was legal and regarding the "duty of care" of the casino, he said that there is no legal authority that supports such duty. The judge believes that if Mrs. Al-Daher was forbidden to continue to gamble she would have continued to play casino games at any other casino in the UK during her stay after April 3, 2012. "Surprising is the fact that she gambled £3m with her family during their stay in Las Vegas only two or three month after the incident at Ritz," added the judge.
Noora Abdullah Mahawish Al-Daher is married to the foreign minister in Oman, Sayid Badr bin Hamad bin Hamood Al-Busaidi. Described as a very rich woman, he said that her wealth came from family inheritance in Saudi Arabia, while her husband's wealth came from businesses in Oman and Saudi Arabia.
Furthermore, the judge rejected her claims to give back the £1m of her debt she had paid at the end of 2012. During the evening in Ritz Casino Mrs. Al-Daher signed individual checks of 200,000 and £300,000 so she can get gambling chips from the casino.
According to the judge she has a habit of signing such checks, but the ones she signed on April 3, 2012 were dishonored. In December 2012, she gave £1m to Ritz Casino, bur refused to pay the additional £1m which is the exact sum the casino wanted to recover.
YOU MIGHT BE ALSO BE INTERESTED IN THESE:
LATEST NEWS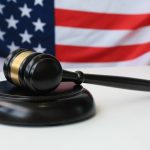 New Jersey Gambling License Renewal Deadline Approaching [...]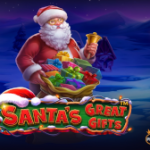 Get Ready for Christmas With Santas Great Gifts by Pragmatic Play [...]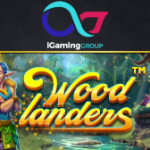 Explore a Fairy Forest in the Woodlanders Slot by Betsoft [...]
POPULAR PAGES VISITED BY OUR READERS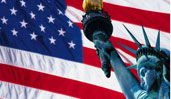 BEST US CASINOS
BACK TO TOP