Gambling News
Russia On the Verge of Potential Tax Hike
- January 26, 2017 By Riley Wilson -
It seems Russia is seriously considering a change in its gaming device tax and according to Russian media, the legal procedure to do so is in the final stages.
Bear in mind that there is no formal gross gambling revenue (GGR) tax in Russia, and the current device tax is paid on a monthly basis.
In certain regions this tax can go up to $25,000 per each table and more than $1,500 per each slot machine per year, which amounts to a lot.
According to available information, the new tax law could see a substantial increase in the gaming device tax. If adopted, the new law would set the tax up to $4,202 per table per month and around $255 for each slot machine.
Primorye Casinos Unaffected by Changes
Some regions already fear this would affect their gambling revenue but in the border region of Primorye they do not share these concerns since it has its own tax rates which are in accordance with the federal level.
Even if doubled, the current tax rate in Primorye would not exceed the top limit proposed by the new law but there is no indication that the regional government would change the taxes.
Primorye region is a popular destination for Chinese tourists and during 2016 the number of guests from abroad skyrocketed. Among the visitors coming all the way from Beijing and Shanghai are many who spend their money in region's numerous casinos. All this and the fact the market is still developing are the main reasons the local government is not so willing to change the tax rates.
For example, one of the Primorye casinos, Summit Ascent, which operates 23 tables and 319 slot machines would experience a 2 percent drop in operating cash flow if the tax rates are raised. At this time, Summit Ascent pays $1.3 million in annual cash taxes.
So it is reasonable to assume the device tax rates will remain as they were before the new federal law was announced, at least in Primorye region.
YOU MIGHT BE ALSO BE INTERESTED IN THESE:
LATEST NEWS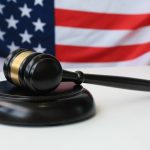 New Jersey Gambling License Renewal Deadline Approaching [...]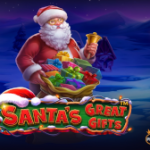 Get Ready for Christmas With Santas Great Gifts by Pragmatic Play [...]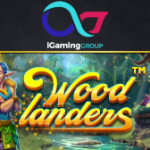 Explore a Fairy Forest in the Woodlanders Slot by Betsoft [...]
POPULAR PAGES VISITED BY OUR READERS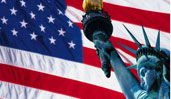 BEST US CASINOS
BACK TO TOP