Gambling News
Russian Minister Admits, Site Blocking No Longer Works
- October 25, 2017 By Oliver Young -
Russian authorities have been working pretty hard against illegal online gambling. Countless sites have been blocked and the legislative bodies have been eagerly trying to prevent Russian citizens from gambling at sites which aren't licenced.
The goal of these efforts was to create a fully regulated market where every penny wagered by a Russian citizen would be taxed and accounted for. Roskomnadzor has been blocking gambling sites with a great degree of zeal. Moreover, the lawmakers have considered hiking up the gambling tax and there have been several such proposals.
Domain blocking has been the main method to prevent unlicensed sites from offering their services in Russia, but it appears that the method is no longer effective. The internet changes and so does the online gambling industry, therefore old-fashioned methods that might have worked in the past are not suitable anymore.
Roskomnadzor Blocked 1,500 New Domains per Week
The Russian Minister of Communications admitted that domain-blocking is no longer the preferred method of the Russian authorities and that they will seek other ways to stop their citizens from gambling at unregulated sites.
Local papers reported that the Minister told the lawmakers that due to the swift changes in technology, they will not be able to achieve what they aim to, i.e. will not be able to effectively stop their citizens from gambling online at sites which are not permitted to offer their services to Russians.
So far, Russian watchdog organisation Roskomnadzor has already blocked thousands of websites. The watchdog added about 1,500 new websites to its list every week. Despite that proliferation of activities, the Minister Nikiforov admitted that the system was not working.
Now, it appears that authorities would like to adopt an approach where the accent is on the user. The Minister stated that the watchdog will from now onwards closely monitor all those who look for illegal gambling content. Roskomnadzor, it has been claimed, already made arrangements with search engines and they will effectively prevent Russians from reaching illegal online gambling sites.
Earlier this year, Russian President Putin signed a law that prohibits the use of tools aimed to trick state censors like virtual private networks and other tools that are used to protect online anonymity. Roskomnadzor will form a department that will deal with these issues.
Russian Bookmakers Now Part of the Chamber of Commerce
More news from Russia when it comes to gambling and betting. Namely, the country's commerce chamber has accepted Russian sports betting organisations and they can now be acquitted and become part of the new subcommittee formed for them. The Russian self-regulatory organisation of bookmakers publicly announced that the subcommittee will be in charge of bookmaking activities. The first and initial goal is to develop a strong system that will protect Russian sports and play an active role in all legal developments and changes that may occur in the future.
The subcommittee will also join the struggle against illegal operators that is currently taking place. Russian bookmakers have been trying to get accepted into the commerce chamber since 2015 and their efforts finally paid off. Bookmakers in Russia feel that they must remain united in the wake of the expected tax increase.
YOU MIGHT BE ALSO BE INTERESTED IN THESE:
LATEST NEWS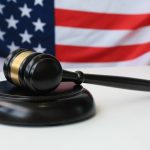 New Jersey Gambling License Renewal Deadline Approaching [...]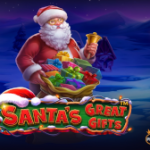 Get Ready for Christmas With Santas Great Gifts by Pragmatic Play [...]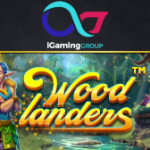 Explore a Fairy Forest in the Woodlanders Slot by Betsoft [...]
POPULAR PAGES VISITED BY OUR READERS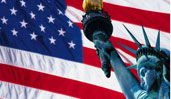 BEST US CASINOS
BACK TO TOP