Gambling News
Sheldon Adelson's Dealings in Macau Might be Examined in Nevada Court
- May 25, 2015 By Oliver Young -
Sheldon Adelson's dealings in his Macau casinos might be examined by a Nevada court after he failed to keep Steve Jacobs' suit out of US courts. Jacobs is Sands China ex CEO who was sacked and then sued the company for wrongful termination.
Adelson tried really hard to keep the suit out of American courts; however, District Court Judge Elizabeth Gonzales decided that the information provided by Jacobs' attorneys were a cause enough to have his lawsuit heard in Nevada.
The Guardian reported that Judge Gonzales said the matter has been pending in Nevada courts for almost five years. Therefore, according to her, judicial economy "would be served by continuing this litigation in Nevada."
Las Vegas Sands boss Adelson argued that this case was under the jurisdiction of Macau since Sands China is a distinct entity from Las Vegas Sands. Nevertheless, Jacobs' lawyers successfully did they work by proving that Las Vegas Sands has a much bigger control over Sands China than "the ordinary relationship of parent and subsidiary."
Therefore, Gonzales' conclusion was that LVS COO Michael Leven and Sheldon Adelson has been in charge of Sands China before and after the first Macau casino under its control was open.
Adleson is expected to Appeal the Ruling
Since Adelsons attorneys have been appealing all rulings that can possibly end up bad for him, it is expected that they will do the same with this latest ruling of Judge Gonzales. This whole process started in 2010 when Sands China fired Jacobs.
The reason for Jacobs' termination Adelson found in Jacobs' behaviour claiming he became drunk with power, whereas the ex CEO of Sands China says he was sacked for speaking against criminality involving Chinese politicians, Sands China and, of course, Sheldon Adelson himself.
After Jacobs made his claims against Adelson, Las Vegas Sands boss accused his ex-employee of being delusional and said that he was sacked for incompetence to do his job.
Whatever the case, Adelson tried really hard to keep the whole process in Macau courts. Nevertheless, Jacobs' lawyers expressed their concern that the court in Macau was very likely to hide any revelations that could possibly harm Macau's casino industry which is the territory's main money source.
Adelson to Face Difficult Questions about his Company
The public is used of Sheldon Adelson finding himself in situations like this one. In June, 2014, he was accused of illegally donating money for the re-election campaign of Pennsylvania Governor Tom Corbett and the same year he tried to ban online gaming in the US with his pet project RAWA.
However, this time the accusations are far more serious and Sands gaming licence could be yanked if he is found guilty of having connections with criminal activities. For example, one of Jacobs' claims says that Adelson was familiar and approving of a prostitution strategy at Sands China hotels. Another accusation says that Adelson's cash was used for greasing the wheels of Chinese bureaucracy.
In any case, when the time comes for Adelson to testify, it sure will be a quite show knowing his previous appearances when he was answering questions with questions and giving information that contradicted his own executives.
YOU MIGHT BE ALSO BE INTERESTED IN THESE:
LATEST NEWS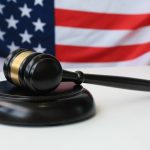 New Jersey Gambling License Renewal Deadline Approaching [...]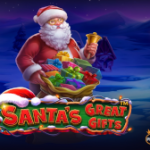 Get Ready for Christmas With Santas Great Gifts by Pragmatic Play [...]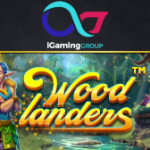 Explore a Fairy Forest in the Woodlanders Slot by Betsoft [...]
POPULAR PAGES VISITED BY OUR READERS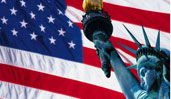 BEST US CASINOS
BACK TO TOP