Gambling News
Sheldon Adelson's Hypocrisy Exposed in a Hilarious 10 Minute Video
- August 17, 2015 By Oliver Young -
What anyone shouldn't miss watching on YouTube these days is a hilarious 10 minute video that exposes the hypocrisy of remote gambling arch nemesis Sheldon Adelson. Even though his name is well known, some might not be familiar with the fact that Adelson is the owner of the Las Vegas Sands group and he is constantly using money and power to prevent legalisation of online gambling in the United States.
The video is, in fact, a trailer for the first episode that will air on 19th of August. Since there is an episode 1, the public argues that there will probably be at least several other episodes that make fun of Adelson and his Coalition to Stop Internet Gambling (CSIG). The video was uploaded on The Tim James.com YouTube channel and all of the other episodes should be expected there as well.
Tim James, the creator of the video, so far hasn't been known to the public. However, he will certainly become popular for his confrontational style in accusing Adelson of hypocrisy. Las Vegas Sands chairman main thesis against online gambling is inability to deal with underage gambling. Nevertheless, the video reveals how easy an underaged person can enter an Adelson owned gambling facility and then take part in gambling activities, drink alcohol and cash in winnings. Naturally, all of these actions are done without any interference by those who are supposed to prevent them from happening at all.
Fake ID Used for Entering Adelson's Casinos Denied by Online Gambling Sites
In order to make a comparison between Adelson's casinos and reputable online gambling sites, the person in the video tries to register an account with a casino operator using the same fake ID previously used for entering and gambling in a brick and mortar gaming establishment. However, during the registration process the site denies the fake ID and doesn't allow the person to sign up. This was used to completely bust Adelson's claims that online gambling promotes underage gambling, whereas land based casinos successfully prevent it.
Taking a step further, Tim James enters one of the casinos owned by Adelson and picks up a prostitute. He briefly interviews her about the number of customers she finds in the casino and reveals that the stuff is well aware of what's happening, but takes no action whatsoever.
Everyone is Waiting to See What Else Tim James has Prepared
Regardless whether Tim James is simply a provocateur or a real investigative reporter, everyone seems to be waiting for his first episode to be released. It can be only imagined what else he has in stock for Sheldon Adelson and his shady way of doing business, while fighting iGaming any way he can.
Once showing that underage gambling and securing prostitute services are not such an uncommon thing at Adelson's casinos, people are expecting literally anything from the infamous gambling mogul. Whatever the case, Tim James can certainly say that he got people's attention with his 10 minute YouTube video.
YOU MIGHT BE ALSO BE INTERESTED IN THESE:
LATEST NEWS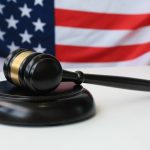 New Jersey Gambling License Renewal Deadline Approaching [...]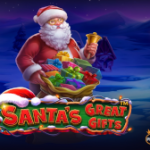 Get Ready for Christmas With Santas Great Gifts by Pragmatic Play [...]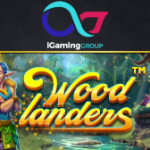 Explore a Fairy Forest in the Woodlanders Slot by Betsoft [...]
POPULAR PAGES VISITED BY OUR READERS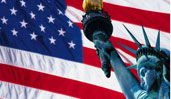 BEST US CASINOS
BACK TO TOP