Gambling News
Singapore Gambler Gets Prison Sentence for Money Laundering
- January 19, 2016 By Nemanja L. -
A Singapore gambler has been sentenced to six months in prison as he was found guilty of being in possession of money believed to have originated from an illegal activity.
San Wei Koh from Signapore will serve six months in prison before he is deported to his native country as New South Wales court delivered his sentence on Monday.
The man in question arrived in Australia in April 2015, and reportedly told the customs that he didn't have anything to declare over the $10,000 allowed amount.
Star Casino Staff Alerts Police of Suspect Behaviour
However, he then went on to deposit $300,000 into a safety deposit box of The Star Casino in Sydney within a week of his arrival, before depositing another $700k the following day.
Koh then gambled for a while at said casino, but without making large bets. And it was the gambler's hefty cashouts that alerted the casino staff, who reported their customer to the authorities.
The police found a total of $600,000 in Koh's safety deposit box and immediately took the man in for questioning. Little did they know that the suspect would go on to claim that the money found in his safety deposit box belonged to his aunt, who ran a brothel in Newcastle.
Koh told the police he was asked to collect the money for his aunt's ex husband, a China resident, and having found that his aunt was not at home, he let himself in and picked up the cash.
But, with the suspect's aunt denying any connection with the man and police unable to track down her reported husband, it was hardly surprising that the New South Wales court Judge Graeme Henson found Koh guilty and sentenced him to six months in prison.
Even though defence's request for a suspended sentence was rejected, the court decided to reduce the time Koh would spend in prison, due to the fact that the gambler helped police bring charges against two more individuals on account of money laundering.
Sydney's The Star Casino has become one of the favourite places for Chinese high-profile gamblers in recent years, but, as that usually happens, not all of those players have earned their money fair and square.
YOU MIGHT BE ALSO BE INTERESTED IN THESE:
LATEST NEWS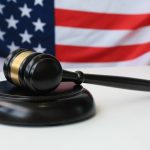 New Jersey Gambling License Renewal Deadline Approaching [...]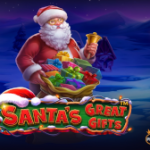 Get Ready for Christmas With Santas Great Gifts by Pragmatic Play [...]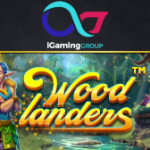 Explore a Fairy Forest in the Woodlanders Slot by Betsoft [...]
POPULAR PAGES VISITED BY OUR READERS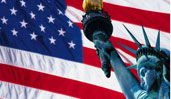 BEST US CASINOS
BACK TO TOP