Gambling News
Singapore Passes Online Gambling Bill
- October 8, 2014 By Oliver Young -
Despite the plans to introduce a gambling bill that would ban online gambling websites in Singapore, according to reports the Parliament passed a Remote Gambling Bill on Tuesday, October 7, 2014. After more than a three hour debate, ten Members of Parliament expressed their opinion on the subject and decided to pass the bill.
Online gambling operators that want to apply for a license must meet the following criteria- contribute to a social cause, be non profit and have excellent compliance track record.
Three of the Parliament members, namely Mr. Png Eng Huat, Mr. Yee Jenn Jong and Mr. Pritam Singh, wanted to place the bill before a selected committee in order to convince the people of Singapore why it is important to strengthen legalization for strong safeguards.
On the other hand, Mr. Iswaran, the second Minister for Home Affairs, said that there is no need for the bill to be placed before a selected committee because it has already undergone through the process of public consolations. He also added that the new regime is in accordance with the prohibitive approach towards gambling and it isn't in fact new.
Remote Gambling Will Not be Completely Banned
Instead of banning remote gambling completely, Mr. Iswaran expressed the need for exemptions which will allow only particular forms of gambling in Singapore. He believes that this exempt entity will prevent diving remote gambling activities underground and he cited overseas jurisdictions such as Hong Kong and Norway that already have exempt operators.
Mr. Iswaran continued with his speech saying that the exempt operator must be based in Singapore and be non-profit. It also must contribute to social cause as well as public and charitable purposes in the state. Furthermore, the exempt operator will not be allowed to offer online casino games and poker. In addition, users that want to bet on credit will have to meet the minimum age requirements.
"These measures will allow us to address our rules and laws as well as protect children and venerable players for the negative effects of remote gambling," said Mr. Iswaran. "All in all, the regime is still prohibitive but it has comprehensive set of measures."
Mixed Views on the Bill
Png Eng Huat, the Parliament member for Hougang, thinks that the bill makes it easy for people to gamble online and it is not 100% foolproof. He added that online gambling will be made easier through the exempt operators. "We already have mobile Tote, in-play sports betting, phone betting and Toto in addition to the two casinos that are operating 24/7 in the city area. Do we also need a legalized betting outlet in everybody's home?" he asked.
On the positive side, Chan Chun Sing, the Minister for Social and Family Development, joined the debate saying that by providing exempt operators authorities can easily track and manage problem gamblers who need help with their gambling addiction. "At least we know that there is a way to help them. If there is no way of knowing or if they go underground it will be impossible for us to provide them help," he said.
YOU MIGHT BE ALSO BE INTERESTED IN THESE:
LATEST NEWS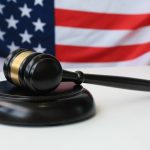 New Jersey Gambling License Renewal Deadline Approaching [...]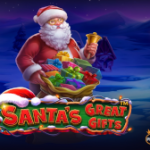 Get Ready for Christmas With Santas Great Gifts by Pragmatic Play [...]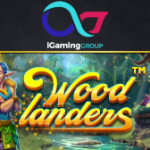 Explore a Fairy Forest in the Woodlanders Slot by Betsoft [...]
POPULAR PAGES VISITED BY OUR READERS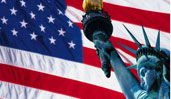 BEST US CASINOS
BACK TO TOP