Gambling News
Skill and Arcade Based Slot Machines to Enter Nevada Casinos after Regulators Approve Them
- September 21, 2015 By Oliver Young -
Nevada regulators have finally given the green light for skill and arcade based slot machines, after they have been mulling the issue for some time. This important step will open a wide range of opportunities for game developers that can now use creative and exciting bonus features in order to make slots more attractive to younger generations. As Las Vegas Sun reports, the changes were first approved by the Nevada Gaming Control Board and needed the approval of the Gaming Commission before taking effect.
The Nevada Gaming Commission gave a unanimous support for the proposal made by gaming manufacturers. According to them, these changes were needed in order to bring fresh ideas into casino gambling industry and attract more players that belong to the younger millennial generation.
One of the strongest supporters of the new changes was the Association of Gaming Equipment Manufacturers, which constantly reminded how younger players weren't interested in traditional slots products. The Association's legal representative pointed out that the introduction of fresh games would solve this problem and make slot machines more appealing to those who aren't interested in monotonous pulling of levers.
Experts Consider This an Evolution in Gaming
The decision by Nevada regulators to approve skill and arcade based slot machines was called "an evolution in gaming" by G2 Game Design Chief Gregg Giuffria. He is also a former land casino operator and hence has lots of experience when it comes to casino industry. Giuffria highlighted that currently slots were played by "older demographic" and that with the changes casinos would witness "a new wave of players."
Tony Alamo Jr., the 51-year-old chairman of the Gaming Commission, said that the changes would bring in line the mind-set and preferences of younger players that grew up playing video games which require lots of skill.
Eric Meyerhofer, Gamblit Gaming CEO, noted that if the changes were approved "the store is open to business." He, naturally, welcomed the decision of the regulators since his company is focused on developing skill-based games similar to Angry Birds and Battleship that can be played by multiple players.
Skill and Arcade Based Games to Hit Casinos by the End of the Year
The new skill and arcade based slot machines are expected to hit casinos by the end of the year. Some developers have even prepared prototypes to display at upcoming gaming industry expos. With the new regulations, Nevada welcomes games of chance, games of skill as well as hybrids that include both elements.
This step is seen as one of the attempts to help the weakening Nevada gaming industry that has been witnessing some serious revenue drops. For example, the latest reports showed that gambling revenues in the state noted a fall for two months in a row. According to statistics, Nevada win from slots has fallen for 5% over the past ten years and these new types of machines will hopefully change this negative trend.
YOU MIGHT BE ALSO BE INTERESTED IN THESE:
LATEST NEWS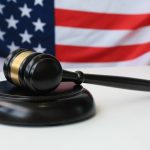 New Jersey Gambling License Renewal Deadline Approaching [...]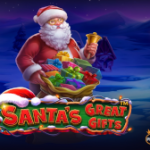 Get Ready for Christmas With Santas Great Gifts by Pragmatic Play [...]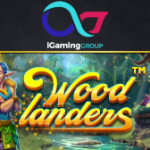 Explore a Fairy Forest in the Woodlanders Slot by Betsoft [...]
POPULAR PAGES VISITED BY OUR READERS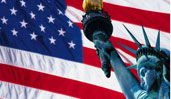 BEST US CASINOS
BACK TO TOP