Gambling News
South Africa Seeks New Ways to Fight Illegal Online Gambling
- April 6, 2016 By Oliver Young -
In July 2015 the National Gambling Board in South Africa announced the country's plans to fight illegal online gambling with the formation of a multi disciplinary task force. Now the country wants to give new powers to government agencies to combat with illegal gaming on the web.
Last week the Department of Trade and Industry in South Africa published the final version of the new National Gambling Policy. According to the paper, no new forms of online gambling will be allowed at this point dashing the hopes that some gambling operators have had related with the possibility of freeing the country's online gambling industry.
Furthermore, the paper reads that online gambling activities are not labor intensive which means that the lawmakers are skeptical about the possibility of legalized online gambling creating new job opportunities.
The Proposed Amendments
As of this writing, people in South Africa can bet on sports online, but they cannot play casino games, poker and bingo. Even though online sports betting is favored, according to the paper the government currently doesn't have the equate capacity to regulate online gambling, but it can be streamlined to fight illegal gambling websites.
Some of the proposals are amendments to the National Gambling Act to ban the providers of Internet from allowing people access to illegal gambling operators while banks and other financial institutions would be forbidden to process payments to and from such operators.
The South African government also wants to reposition the existing National Gambling Board as the National Gambling Regulator and its job would be to alert ISPs and banks of illegal operations on the web. If a financial institution or an ISP fails to respond to the alerts by the NGR, they will be criminally liable.
Another thing that is mentioned in the paper is that the court resources and police in the country are overburdened and, therefore, illegal gambling offences aren't getting the proper attention. It also calls on the National Gambling Regulator and licensing authorities to improve the capacity and ensure better collection of evidence which will be presented to prosecutors.
A Last Resort Suggestion
As a 'last resort' the paper suggests the establishment of a third party tribunal that would prioritize enforcement of penalties related with illegal gambling. This tribunal would be funded from the government, domestic gambling operators, fines from illegal gambling as well as fines collected from the banks if they don't follow protocols.
Furthermore, if a player from South Africa is caught gambling illegally on the web and he wins a jackpot, the money will be confiscated and paid into the Unlawful Winnings Trust fund. Currently, in order to confiscate winnings a high court order is required, but the paper suggests imposing this requirement so long as the National Gambling Regulator can show the illegality of gambling activities.
YOU MIGHT BE ALSO BE INTERESTED IN THESE:
LATEST NEWS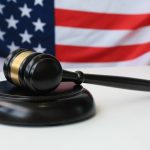 New Jersey Gambling License Renewal Deadline Approaching [...]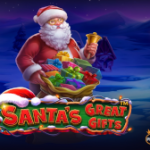 Get Ready for Christmas With Santas Great Gifts by Pragmatic Play [...]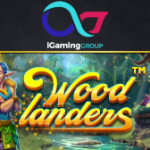 Explore a Fairy Forest in the Woodlanders Slot by Betsoft [...]
POPULAR PAGES VISITED BY OUR READERS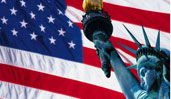 BEST US CASINOS
BACK TO TOP