Financial
Spanish Gambling Market Continues to Grow in 2018
- November 5, 2019 By Riley Wilson -
Spain's Consejo Empresarial del Juego (CEJUEGO) has published its 2019 Yearbook, which gives an excellent insight into the current situation in the Spanish gambling market, although its covers figures for 2018.
According to available information, the country's gambling sector still continues to grow, although the figures are far from the performance in the years before the 2008 economic crisis.
Another Year of Growth
CEJUEGO's report reveals the country's gambling market generated €9.87 billion in revenue during 2018, which represents 0.8% of Spain's GDP. Results from 2018 represent a 5% increase when compared to 2017, but most importantly, they represent the fourth consecutive year of growth.
Although positive, these figures are still far behind the 2007 performance, when the Spanish market recorded revenue of €11.7 billion. It should be pointed out that many markets around the world are still giving their best to regain the form they had before the global economic meltdown.
The private sector accounted for €5.58 billion, which also represents an improvement from 2017 (4.2%). On the other hand, the public sector – which includes the SELAE and ONCE lotteries – recorded a modest gain of 1.9%, ending the period with €4.29 billion in revenue. When compared to 2007, the public sector went down by 9.9%, while the private dropped by 19.6%.
Online Gambling Also Improved
Licensed online gambling in Spain brought €724.4 million in revenue in 2018, improving the results from 2017 by 25%. Although this is a solid rate, it's somewhat slower than 2017 (+30.8%) and 2016 (+34.4%).
Spanish authorities collected €1.34 billion in tax revenue from gambling during 2018, while the report also revealed there were 85,047 Spanish residents currently working in the country's gaming industry. 55.4% or 47,116 people are employed by the private sector.
Operators doing business in Spain spent €412 million on advertising in 2018. Gambling marketing has become a political issue over the last couple of years, with many parties support a ban on such ads.
In addition to the latest results, CEJUEGO revealed that a recent study had shown Spain's pathological gambling rate was at 0.3%, which was lowest in Europe. Commenting on this, Alejandro Landaluce, general director at CEJUEGO said they would give their best to improve this data in the future.
YOU MIGHT BE ALSO BE INTERESTED IN THESE:
LATEST NEWS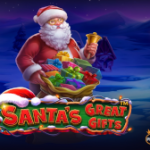 Get Ready for Christmas With Santas Great Gifts by Pragmatic Play [...]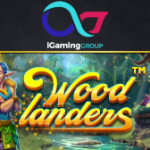 Explore a Fairy Forest in the Woodlanders Slot by Betsoft [...]
NetEnt Launches Superstars Slot With Crossover Characters [...]
POPULAR PAGES VISITED BY OUR READERS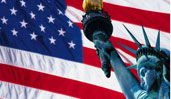 BEST US CASINOS
BACK TO TOP