Gambling News
Spanish Treasury Says Bitcoin Gambling Sites Have to Hold Licences
- December 1, 2014 By Oliver Young -
A law firm Abanlex from Spain has raised several issues about the use of Bitcoins by online gambling operators and the way this digital currency is regulated by Spain's Treasury. The Treasury is the governmental body that is in charge of regulating, supervision and penalising gambling activities that take place on Spanish territory.
"Ultimately, the bitcoin is a convertible virtual currency that can be exchanged between users and, likewise, be converted into Dollars, Euros, or other currencies both real and virtual," is part of the respond given by the Spanish Treasury and concerning the question whether Bitcoins are considered to be real money or not.
In addition, the Treasury explained that the activity of using Bitcoins for betting is definitely gambling and therefore Bitcoin gambling sites have to obtain the general betting licenses if they want to offer legal remote gambling services.
The reason why these questions were asked is the growing number of online gambling companies in Spain that started using Bitcoins as an acceptable currency for placing bets. Bitcoins are in general becoming very popular in Spain and recently the country got its first Bitcoin ATM.
Treating Bitcoins as Money May Have a Broader Effect
A lawyer at Abanlex, Pablo Fernández Burgueño, in a statement given to Teknautas explained that treating Bitcoins as real money will probably have a much broader effect than it is primary expected. "The Treasury says that Bitcoin is not money, but they do consider it as such since the Gambling Act may apply to those gambling services that operate in cryptocurrencies. By principle of analogy, if something is considered money then it applies for not only the law, but for all," Burgueño said.
He mentioned the Gambling Act and reminded the Treasury that the cyber currency must be also regarded in laws which concern money laundering, terrorist activity and prohibition of cash payments over 2,500 Euros.
Bitcoin ATMs Are Installed All Over Spain
The Bitcoin legal issues are not a surprise since Bitcoins are conquering Spain. Earlier this year, in October 2014, the first Bitcoin ATM was installed in Barcelona and presented to the public. According to Bbank, the company that distributes the ATMs, over 100 Bitcoin ATMs will find their place all over Spain in the following months.
Because of the lack of laws that cover this topic the Bitcoin ATMs are regulated the same way as vending machines and suppliers do not need any special permission in order to install them. Customers can now buy Bitcoins directly from the ATMs with cash; however, an upgraded version is expected that will also make it possible for people to sell their Bitcoins with the help of the machine.
Bitcoin ATMs are something that exists for quite some time now. On May 22, 2014, The D Hotel and Casino became the first casino in Las Vegas to have a Bitcoin ATM.
YOU MIGHT BE ALSO BE INTERESTED IN THESE:
LATEST NEWS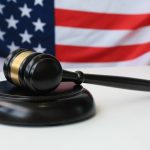 New Jersey Gambling License Renewal Deadline Approaching [...]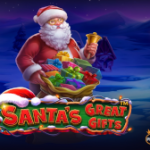 Get Ready for Christmas With Santas Great Gifts by Pragmatic Play [...]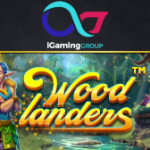 Explore a Fairy Forest in the Woodlanders Slot by Betsoft [...]
POPULAR PAGES VISITED BY OUR READERS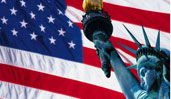 BEST US CASINOS
BACK TO TOP