Gambling News
Spectrum Gaming Reflects on the SIGHT after 15 Years
- June 19, 2017 By Oliver Young -
The United States is the largest economy in the world and it is understandable that it is one of the most interesting markets for casino operators. The legal situation regarding gambling is rather complicated, it has to be said. Namely, the US is one of the few countries where there are severe restrictions on gambling, especially on online gambling. While most states have at least few casinos, located usually in Indian territories, online gambling is only legal in several states.
The UIGEA which was passed in 2006 effectively banned online gambling at a federal level. The UIGEA made it virtually impossible for most Americans to wager online. There have been several attempts to put forward some sort of a legalisation plan, both on state and on federal level, there are many opponents to online gambling legalisation in the states.
Land-Based Operators Should Embrace Online Gambling
Spectrum Gaming Group predicted that online and land-based casino gaming would develop in the same direction in 2002 and today it seems more likely than ever. It has been 15 years since the original Spectrum Internet Gaming Heuristic Theorem (SIGHT) was published, and the organisation now published an update which includes an analysis of the current situation as well as proposals and predictions for the future.
Spectrum Gaming seems to find a viable solution that would ensure that land-based casino operators will no longer opposed online gambling legalisation. The solution is very simple, land-based operators should be given priority when issuing online gambling licences. And if land-based operators know that they will benefit from online gambling legalisation, they will have every reason to support legalisation.
Furthermore, that will ensure that the industry will be stable and that operators with a sound status and reputation will be awarded online licences which will guarantee the highest levels of customer safety. In the document, two historical examples of industries that refused to accept novelties, yet later realised that they could be beneficial for them, are given.
Namely, baseball clubs were initially against radio broadcasts of baseball game, before they realised that this could help them increase the game's popularity. Also, Hollywood studios were initially against television and though that broadcasting films via TV would harm the industry. Now, Hollywood is one of the biggest players in the TV industry.
Expected Revenue Estimates over $70 Billion per Year
In the document it is also claimed that the technological advantages that enabled the development of online casino games will not harm the social aspect of land-based casinos, just like technology didn't damage the social features of spectator sports.
Spectrum Gaming Group also claims that a parallel between the online industry in Europe and the US online casino industry cannot be drawn, since the European land-based industry is under-developed most online casinos are standalone sites, not linked to a particular land-based casino.
New Jersey is one of the states that records high gambling revenues and Spectrum feels that it should be an example for all US states. About 1,000 online casinos would be sufficient to serve the US market and that would generate revenue of over $70 billion per year.
YOU MIGHT BE ALSO BE INTERESTED IN THESE:
LATEST NEWS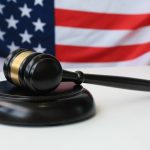 New Jersey Gambling License Renewal Deadline Approaching [...]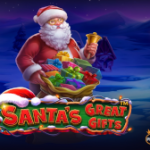 Get Ready for Christmas With Santas Great Gifts by Pragmatic Play [...]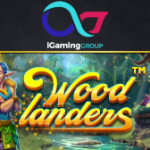 Explore a Fairy Forest in the Woodlanders Slot by Betsoft [...]
POPULAR PAGES VISITED BY OUR READERS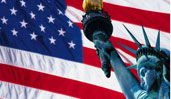 BEST US CASINOS
BACK TO TOP