Financial
Supreme Court Decision Could Turn Out Profitable for Google and Facebook
- May 16, 2018 By Oliver Young -
This Monday the US sports betting industry was given a nice surprise as the Supreme Court announced its decision regarding the Professional and Amateur Sports Protection Act (PASPA). Namely, the Court has ruled the PASPA unconstitutional and therefore has paved the path for other US states to legalise this sector in the future.
This latest ruling, however, doesn't make sports betting instantly as easy as and as available as lottery, for example. Nevertheless, it gives states freedom to decide whether betting on sports is legal on their territory. Therefore, states like New jersey welcome the decision prepared as the state has already passed favourable laws and it's only a question of time when its citizen will be able to partake in legal sports betting.
Nonetheless, one interesting opportunity that has arisen from the Supreme Court decision is not related to gambling whatsoever. Namely, experts believe that the court ruling could prove extremely profitable for services such as Google and Facebook as online sports betting could earn them massive digital advertising revenues.
US Sports Betting Market at $150 Billion in 2018
According to reports by the American gaming Association (AGA), the US sports betting market in 2018 was worth impressive $150 billion. Therefore, Barclays analyst Ross Sandler believes that this huge market combined with the latest court ruling could be "a nice digital advertising tailwind" for the companies.
This prediction is based on the belief that platforms such as FanDuel and DraftKings would spend more and more on advertising and marketing as the number of potential sports bettors grows. Naturally, the first platforms for placing such ads to come to mind are giants Facebook and Google.
The analyst has also provided a prediction based on assumptions that in 2019 there would be $10 billion spent on advertising, with the two previously mentioned platforms investing the largest share. Namely, Sandler believes that 50% of those funds would go to Google and YouTube, whereas a large 40%-share would go to Facebook; the other 10% would be a mix of other advertising companies. Nonetheless, the possible revenue jump resulting from this prediction is 7% for Facebook and 4% for Google.
It should be mentioned, however, that this figure is much higher than the $500 million spent on advertising by the competitors FanDuel and DraftKings in 2015 and 2016.
Facebook Could Even Enter the Sports Betting Market
When it comes to Facebook, Sandler has gone even further suggesting that the company could even enter the UK sports betting market. As unbelievable as that sounds, he reminds readers that the company once tried and failed in launching a sports betting platform in the United Kingdom back in 2012.
After all, Sandler points out that Facebook was already equipped with gaming infrastructure as well as payment systems. Therefore, the company could easily enter the market via developer partnerships. Thus, users shouldn't be surprised if soon Facebook establishes itself as both a sharing as well as a gaming channel when sports betting comes to life.
YOU MIGHT BE ALSO BE INTERESTED IN THESE:
LATEST NEWS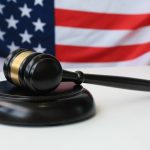 New Jersey Gambling License Renewal Deadline Approaching [...]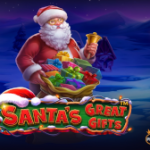 Get Ready for Christmas With Santas Great Gifts by Pragmatic Play [...]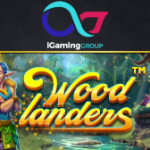 Explore a Fairy Forest in the Woodlanders Slot by Betsoft [...]
POPULAR PAGES VISITED BY OUR READERS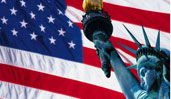 BEST US CASINOS
BACK TO TOP