Gambling News
Supreme Court to Consider New Jersey's Betting Legalisation Plan
- January 18, 2017 By Oliver Young -
New Jersey, and especially the current administration of Chris Christie, has a very liberal attitude towards gambling and sports betting, for American standards. Gambling has been legal in New Jersey for quite a while now and the citizens decided to legalise sports betting back in 2011, but the decision was reversed by a court decision after a lawsuit. Online gambling was legalised earlier in the same year.
It seems that most residents of the state have a favourable attitude towards gambling, except when it comes to the issue of establishing land-based casinos in North Jerseys. According to surveys, New Jersey citizens were against casino expansion, and that was later confirmed at a plebiscite that was held on the same day as the 2016 Presidential Election.
The citizens may not be for land-based casinos outside Atlantic City, but that doesn't mean that sports betting can't be legalised throughout the state. The battle for sports betting legalisation started a while ago and now it seems that New Jersey is one step closer to the goal.
The Supreme Court Accepted New Jersey's Appeal
It has been announced that the Supreme Court agree to consider New Jersey's plan for sports betting legalisation, and it will ask the Solicitor General for an opinion on the matter. New Jersey filed an appeal against a decision reached by a lower court that sports betting is a violation of federal laws.
Some suspected that the Supreme Court might refuse to even consider New Jersey's appeal. The fact that it will take the matter into consideration is already a victory for betting legalisation proponents, especially since the Court refused to even look at 130 other cases.
Governor Christie hinted that he and his administration do not intend to give up until they manage to legalise sports betting. A law was passed in 2014 with the aim of providing a legal framework for sports betting legalisation, but there has been no progress on the matter since it was concluded that it is a violation of the 1992 Sports Protection Act (PASPA).
New Jersey's Sports Betting Industry Will Be Huge
The PASPA prevents almost all states to run, allow or promote betting on sports, regardless whether it is played by professionals and amateurs. At the moment, Nevada is the only state where sports betting is legal. However, New Jersey's authorities feel that the PASPA is an unconstitutional act, as the constitution allows every state to decide on such matters itself, without federal interference.
Furthermore, it has been claimed that PASPA gives Nevada an unfair advantage, as it is the only state where that it could benefit from a well-developed betting industry and the revenues generated by it.
It is claimed that if sports betting is legalised, it will generate around $1 billion during one year. It is believed that sports betting legalisation will give an additional boost to the decreasing casino industry.
Donald Trump is yet to appoint a Solicitor General who will then be supposed to brief the Supreme Court on the betting legalisation case. New Jersey will not give up, even if this attempt fails. It was reported that New Jersey isn't the only state to challenge the constitutionality of the PASPA. Neighbouring New York might do the same.
YOU MIGHT BE ALSO BE INTERESTED IN THESE:
LATEST NEWS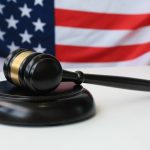 New Jersey Gambling License Renewal Deadline Approaching [...]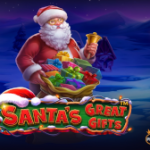 Get Ready for Christmas With Santas Great Gifts by Pragmatic Play [...]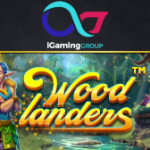 Explore a Fairy Forest in the Woodlanders Slot by Betsoft [...]
POPULAR PAGES VISITED BY OUR READERS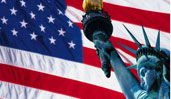 BEST US CASINOS
BACK TO TOP