Gambling News
Suspicions of Money-Laundering at British Columbia Casinos
- September 25, 2017 By Oliver Young -
Canada has a more liberal approach towards online gambling than the use and gambling in general and it rarely makes the gambling news. There are multiple Canadian online casinos, as well as a plenty land-based operators. However, Canadian laws and regulations regarding casinos and gambling are far from clear, especially due to the fact that local authorities can pass legislation acts that apply only to the respective province or territory.
The unclear legal issues have caused controversies on several occasions, and several game providers and online casino operators have withdrawn from the Canadian market. Quebec's authorities are known to have a particularly restrictive approach towards foreign operators.
It Is assumed that the Launderers Were Chinese Nationals
This time, it is not online casino operators, but land-based casinos in British Columbia that are subject of a fresh controversy. Namely, it appears that some casinos in the Lower Mainland region may have been involved in money laundering. Now the regional Government might have to hire an expert that will look into the matter.
According to latest reports, casinos were too keen on accepting loads of cash without being too checking its origin as they are supposed to do. It seems that most of the implicated suspicious cash was wagered by players who are labelled as VIP Asian players, who are some of the most standard high-rollers in BC casinos.
A significant amount of was accepted at River Rock Casino in Richmond, according to a document that was submitted to the local Government in July last year. In the summer of 2015 this casino accepted almost $14 million in $20 bills and the origin of them money can't be traced. To make matters worse most of the high-risk players were Chinese citizens, some of which recently migrated to Canada, whereas others didn't even have valid Canadian addresses.
BC's Attorney General said that the local authorities will keep investigating the issue and identify any money-laundering activities through local casinos.
The Authorities Determined to Investigate the Matter
The Lottery Corporation of British Columbia is the body in charge of overseeing the casino operations in the province. The President of the Corporation promised zero tolerance for people who target local business in an attempt to launder illegal cash. He also added that local authorities will take measures that will increase anti-money-laundering protection in the province.
MNP already conducted a report on the issue and it recommended that authorities should introduce a policy under which casinos will be forced not to accept cash deposits in cases where the depositor will not be able to show where the money came from. Moreover, it is also suggested that casinos should offer more deposit alternatives to cash transfers, including money wire transfers. Casinos should collect more data on high-risk gamblers and re-evaluate and strengthen their anti-money laundering programmes.
However, the Attorney General also pointed out that, generally speaking, gamblers try to deposit unsourced cash less frequently and that casinos have already rejected deposits worth tens of millions as a result of money-laundering suspicions. Plus, more than 150 gamblers have been placed on a restricted list.
The owners of River Rock Casino, the GCG Corporation released a statement in which they deny any wrongdoing on their behalf.
YOU MIGHT BE ALSO BE INTERESTED IN THESE:
LATEST NEWS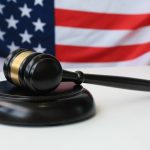 New Jersey Gambling License Renewal Deadline Approaching [...]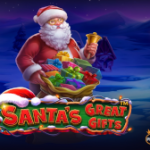 Get Ready for Christmas With Santas Great Gifts by Pragmatic Play [...]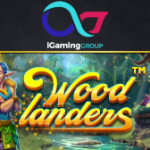 Explore a Fairy Forest in the Woodlanders Slot by Betsoft [...]
POPULAR PAGES VISITED BY OUR READERS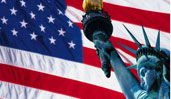 BEST US CASINOS
BACK TO TOP