Gambling News
Switzerland Approves Online Gambling
- June 16, 2018 By Riley Wilson -
Switzerland's new Gambling Act will allow online casinos, but will most probably block any foreign gambling operators.
According to a BBC report, 72.9% of Swiss voters supported the Act, which was well above the expected results.
Despite the fact the new Act intends to keep the foreign operators away, the process of legalizing certified Swiss online casinos was previously approved in Parliament.
A Big 'No' for Foreign Sites
Under its provisions, only terrestrial casinos in Switzerland will be able to offer online gambling. In addition to this, the strict new piece of legislation will include the legal measure to fight the gambling addiction.
Swiss Justice Minister, Simonetta Sommaruga told to Agence France-Press the bans were necessary to ensure compliance with the nation's laws regarding gambling, such as rules requiring them to block known addicts. 
According to her, Swiss gamblers spend around $254 million using foreign gambling sites which do not pay taxes in Switzerland and do not contribute to programs aimed at fighting against problem gambling.
According to a report by AFP, opponents of the new law said the government could have offered incentives to companies that agreed to be taxed. They also claimed the new law would actually cause revenue losses, since it raised the threshold for taxable winnings to over one million francs, compared to the current 1,000 francs.
Is This Censorship?
The opponents also emphasized the referendum was highly influenced by funds from Swiss casinos, who would earn a lot from the prohibition on using the internet to place bets via their competitors.
On the other hand, foreign sites could easily change the IP address or domain by using a virtual private web.
Intellectual Property Watch claimed they were aware of the technical limitation, but stressed this system had proved to be successful in other countries with the similar law.
The head of the Greens' youth wing, Luzian Franzini told AFP the law set a very dangerous precedent toward internet censorship and added the lawmakers might not have understood what this could do to the internet.
BBC also reports the voters have rejected a law named the Sovereign Money Initiative, which would have made Swiss central bank the only valid issuer of the new currency. 
It is believed this measure is too strict and radical, undermining the value of Swiss banks which manage trillions of dollars in wealth.
YOU MIGHT BE ALSO BE INTERESTED IN THESE:
LATEST NEWS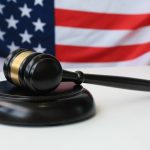 New Jersey Gambling License Renewal Deadline Approaching [...]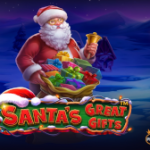 Get Ready for Christmas With Santas Great Gifts by Pragmatic Play [...]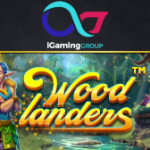 Explore a Fairy Forest in the Woodlanders Slot by Betsoft [...]
POPULAR PAGES VISITED BY OUR READERS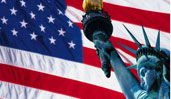 BEST US CASINOS
BACK TO TOP