Gambling News
The President of CIRA against Quebec Blocking Plan
- July 27, 2015 By Oliver Young -
The president and chief executive officer of CIRA (Canadian Internet Registration Authority) Byron Holland wrote an article in the Montreal Gazette saying that it is not wise for the Quebec provincial government to institute the DNS-blocking of unauthorized gambling websites in Canada, namely those that compete with the enterprise Espacejeux. According to Byron Holland this presents many issues both of technical and social character.
"The practice called DNS or Domain Name System blocking is not uncommon. Turkey used it to block sites such as Twitter and YouTube. However, it forms a part of China's Great Firewall and it was at the core of the Stop Online Piracy Act. Therefore, it raises many social and technical issues," said Holland.
Earlier, in a statement, the provincial government of Quebec said that it hopes to increase the revenues of Espacejeux by employing tactics against competing but unauthorized online gambling operators that offer better odds and other incentives.
This Tactic is Rarely Effective
Holland believes that DNS blocking is not really effective and it simply makes websites more difficult to access. He justifies this opinion with an example. "Canadian people who watch US Netflix know how easy is to bypass IP blocking. A simple online search will show hundreds of services to avoid DNS blocking. This tactics didn't work in Turkey and it also won't work for the Quebec government," he says.
In his opinion, the tactics of blocking brings forward the dangers of threats to freedom of expression from a social point of view, while from a technical perspective it threatens the security and stability of the Internet. He also says that if people living in Quebec want to access Canadian- friendly online gambling sites other than the Loto-Québec site, they will find a way if they want to because there are many other third party services that will bypass filters. While many of these services are safe, there are some which are not safe to use and present a security risk to the user in form of identity theft or botnet infection.
DNS Blocking Breaks Important Security Technology
This tactics also breaks a security technology called DNSSEC that protects Internet customers. DNSSEC adds an end-to-end security layer verifying the integrity of demand for information on the Internet, therefore, preventing acts such as DNS spoofing and DNS hijacking so it's completely useless by DNS blocking.
"In Canada we use the same Internet as people use in different parts of the world. So DNS blocking is a step toward fragmenting the Internet and undermining its very core," Holland warns. He ends his statement encouraging the government in Quebec not to punish the Internet for the actions of a couple of people. "He results of DNS blocking are not worth the gains it expects to see regarding the security treats customers may face."
YOU MIGHT BE ALSO BE INTERESTED IN THESE:
LATEST NEWS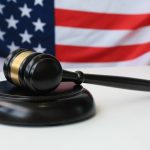 New Jersey Gambling License Renewal Deadline Approaching [...]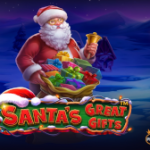 Get Ready for Christmas With Santas Great Gifts by Pragmatic Play [...]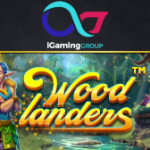 Explore a Fairy Forest in the Woodlanders Slot by Betsoft [...]
POPULAR PAGES VISITED BY OUR READERS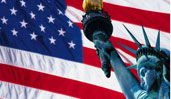 BEST US CASINOS
BACK TO TOP