Gambling News
The UK Gambling Commission Presents a Key New Role for GREO that Will Support the National Strategy
- July 8, 2019 By Oliver Young -
A few months ago, the UK Gambling Commission published its three-year National Strategy to Reduce Gambling Harms. The Commission announced to have combined efforts with charities, businesses and health bodies to reduce gambling harms.
However, only days after that, GambleAware revealed that the industry has failed to meet the funding target. So even though the Commission is trying so hard to bring order in the gambling industry, operators don't seem to abide by the rules. Therefore, in order to support the National Strategy, the UKGC has announced a key new role for GREO (Gambling Research Exchange), the independent research dissemination specialist that could help them accelerate the progress against gambling harms.
GREO to Support the National Strategy to Reduce Gambling Harms
The Gambling Research Exchange, as stated by the UK Gambling Commission, will be hired to develop a programme of activity that will support the new National Strategy's two areas of priority, Education and Prevention and Support and Treatment. The research specialist will focus on the dissemination of research, by applying research to international collaboration and policy.
UK Gambling Commission's Executive Director Tim Miller said that the new role for Gambling Research Exchange to support the strategy was a perfect example of the collaboration they mentioned in the actual National Strategy to Reduce Gambling Harms. The Gambling Research Exchange, as Miller said, was a well-respected independent research organisation with rich experience in gambling research and dissemination. The ultimate goal was, as Miller said, to use their expertise, insight and network to help the Commission and its partners accelerate progress in the next three years.
Gambling Research Exchange's Trudy Smit Quosai added that they were thrilled to announce their work as part of the UK's National Strategy to Reduce Gambling Harms. Quosai said that this would mean that GREO would be working with the best thinkers from all around the globe to help tackle the issue of gambling and provide evidence-based, independent research to support the strategy's priorities.
About GREO
Gambling Research Exchange Ontario is an organisation that aims to eliminate gambling harms. It is an independent knowledge translation and exchange organisation with a sole goal to support evidence-based decision making in the implementation and development of responsible gambling policies, practices and standards.
The work GREO does is geared towards a number of stakeholders including policy makers, operators, researchers and gambling regulators, as well as prevention and treatment service providers.
The UK Gambling Commission will hire GREO to conduct research and dissemination in order to provide them with relevant, evidence-based results that could accelerate the progress in preventing gambling harms. GREO currently offers many services and programs that translate and disseminate information and evidence that can be applied to harm reduction in gambling. These programs are Gambling from a Public Health Perspective, Incubator Projects, Adjunct Scientist/Experts, GREO Knowledge HUBs, State of Evidence Reviews, Knowledge Translation and Exchange Fellowships, and BET Funding Programs. These services and programs focus on extending the expertise of research and leveraging it, building capacity amongst community organisations and students and encouraging innovation in the field.
YOU MIGHT BE ALSO BE INTERESTED IN THESE:
LATEST NEWS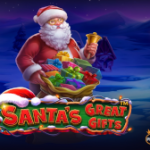 Get Ready for Christmas With Santas Great Gifts by Pragmatic Play [...]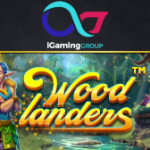 Explore a Fairy Forest in the Woodlanders Slot by Betsoft [...]
NetEnt Launches Superstars Slot With Crossover Characters [...]
POPULAR PAGES VISITED BY OUR READERS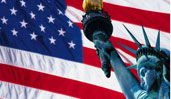 BEST US CASINOS
BACK TO TOP