Financial
The UKGC to Begin a 12-Week Consultation in Mid-August on Gambling Online with Credit Cards
- July 29, 2019 By Oliver Young -
As part of its National Strategy to Reduce Gambling Harms, the UK Gambling Commission already started taking action in many aspects, and now is about to tackle the matter of gambling online with credit cards.
The regulator asked the public and operators for their opinions in February, seeking meaningful input and calling for evidence on whether restrictions needed to be imposed or complete online gambling with credit cards ban. The deadline was on the 16th of May. Now the UK Gambling Commission will begin a 12-week consultation on the matter in mid-August, to finally determine whether a complete ban would reduce gambling harms or just make matters worse.
The Consultation on Credit Card Gambling
The concerns regarding gambling online with credit cards began last year, and the first one to mention a credit card gambling ban in January 2019 was the Sports Minister Mims Davies. She was concerned with the impact of gambling on credit and wanted to raise awareness on how dangerous this type of gambling was for problem gamblers.
The call for evidence came earlier this year, and a few days ago, the UK Gambling Commission announced the start of the 12-week consultation. In mid-August, the consultation will start which will determine whether there should be complete gambling with credit cards ban.
Stating that the complete ban was not off the table, the UK Gambling Commission's Executive Director Paul Hope said that there was a need for action, in whichever form, considering gambling with borrowed money was a risk factor for players. With the consultation, Hope said, the regulator would be able to decide what the right move would be. Three key interest points will be consulted upon: eWallets, alternative forms of borrowing and further evidence.
eWallets, as the Commission explained, was also a problem, considering operators have no idea and no means of finding out which payment method was used by the player to complete the deposit. In future proposals, eWallet providers would be asked to take action and support the regulatory measures that were yet to be introduced.
Also, the UK Gambling Commission emphasized that if gambling online with credit cards alone was restricted, then players would find other forms of borrowing to fund their gambling, such as loans, especially those experiencing harm. The suggested solution was for financial institutions and gambling sectors to take action and protect players from gambling with other forms of borrowed funds.
The Need for Further Evidence
And finally, the regulator pointed out that further evidence on players' motivations for using credit cards for gambling was needed. Also, Hope said that it needs to be investigated which benefits players get from credit card gambling. The impact of a complete ban on players who are not problem gamblers needed to be taken into account, too, said Hope, in aiming to prevent harm. Maybe restrictions to gambling with credit cards would be the best solution to limit risks to players. As Hope said, what the proper action should be would be determined with the consultation.
YOU MIGHT BE ALSO BE INTERESTED IN THESE:
LATEST NEWS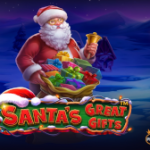 Get Ready for Christmas With Santas Great Gifts by Pragmatic Play [...]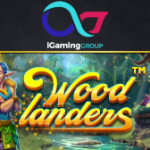 Explore a Fairy Forest in the Woodlanders Slot by Betsoft [...]
NetEnt Launches Superstars Slot With Crossover Characters [...]
POPULAR PAGES VISITED BY OUR READERS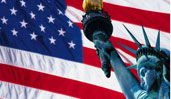 BEST US CASINOS
BACK TO TOP