Gambling News
The US Congress Might Reconsider the Ban on Sports Betting
- October 24, 2016 By Oliver Young -
It appears that the attitude towards online sports betting in the United States is changing. Man people involved in professional sports, like former NBA Commissioner Stern, are no longer against sports betting and it is expected that the pressure from the American Gaming Association and similar organisations will be increased in the upcoming period.
It is evident that the next US President, whoever he or she may be will have to face the dilemma whether to support or oppose online sports betting legalisation. One of the strongest arguments used by proponents of online betting legalisation is that Americans are already betting illegally and that it would be much better for the authorities to tax that revenue.
It was reported that Americans wager about $4 billion the Super Bowl alone, 97% of which are wagered with international betting operators, which is technically not legal.
The PASPA Is the Main Legal Obstacle
The Professional and Amateur Sports Protection Act (PASPA) is the legal document that restricts sports betting in the USA to just four states. However, it doesn't stop millions of Americans from betting on sports on a regular basis. The American Gaming Association believes that Americans bet almost $150 billion per year illegally. Online betting legalisation supporters rightfully claim that the Government would be able to tax that revenue and raise millions in tax.
Some states, most notably New Jersey, have been trying to get rid of the restrictions enforced by PASPA and effectively legalise online betting in their territory. So far, those efforts have been unsuccessful. It has been reported that the text of the Act is being reviewed by Congress and the whole process might result in introduction of new legislation that will cover sports betting, daily fantasy sports and other forms of sports related betting.
The Unlawful Internet Gambling Enforcement Act of 2006 and the Wire Act of 1961 are two other legal acts in the US which prevent or prohibit betting and gambling, effectively making the USA one of the countries with most restrictive legislation regarding betting and gambling.
NJ Congressman Pallone Is One of the Most Vocal Proponents of Legalisation
Frank Pallone, a Democratic Congressman from New Jersey is one of the staunchest supporters of online betting legalisation. He labelled the current federal acts "obsolete and in need of updating". Recently, he stated that he has already discussed the issue with several stakeholders, adding that the legislative have to be changed in a way that will provide a more liberal environment for online and offline betting and gambling.
Pallone also added that the new legislation must ensure accountability and integrity, as well as a very high degree of customer protection. He also stated that all states with a more conservative approach towards betting and gambling should have an opportunity to opt out, as no state should be force to legalise anything.
Pallone and his allies will have to win over the remaining of the national sports leagues, as some of them are still strongly opposed to sports betting legalisation, like the NFL, whose Commissioner recently stated that the league is strongly opposed to legalisation. One thing is certain, the issue of sports betting legalisation will surely be taken into consideration in the upcoming period.
YOU MIGHT BE ALSO BE INTERESTED IN THESE:
LATEST NEWS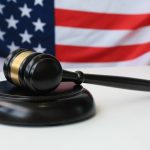 New Jersey Gambling License Renewal Deadline Approaching [...]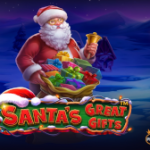 Get Ready for Christmas With Santas Great Gifts by Pragmatic Play [...]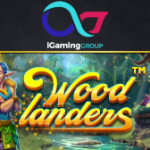 Explore a Fairy Forest in the Woodlanders Slot by Betsoft [...]
POPULAR PAGES VISITED BY OUR READERS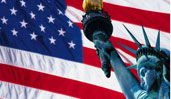 BEST US CASINOS
BACK TO TOP