Gambling News
True Winners of Vegas Boxing Matches Don't Step in the Ring
- June 9, 2015 By Samantha A. -
On Saturday, May 2nd, a highly touted boxing match took place at the MGM Grand Garden Arena in Las Vegas between Floyd Mayweather and Manny Pacquiao. This is a fight that was first proposed in 2008. Most issues that delayed the fight until its actual date were due to issues among the two boxer's camps. Early estimates of gross revenues were around 200 million dollars, but nearing the fight, they climbed between 300 and 400 million dollars. The final agreement for the split of these revenues was 60/40, with the larger amount going to Mayweather. That income for one night is astounding, but big winners existed outside the ring also.
MGM Resorts International, in hosting the bout did just fine. Las Vegas Strip gaming overall showed an increase of eighteen percent compared to the same weekend last year. MGM's assets along the strip reigned in table usage increases of twenty eight percent higher, with the greatest at the MGM Grand, itself. Revenues were even higher, as MGM retained forty percent of the fight's tickets before the public could purchase the rest. This allowed them to invite their most well known high rollers. High end gaming was at a peek during the weekend of May 1st through the 3rd.
The five hundred tickets sold to the public ranged in price from fifteen hundred dollars up to seventy five hundred. When all was said and done, there were tickets purchased in the after-sale market for two hundred fifty thousand dollars. This starts to show the far reaching financial gains outside the actual location. Air travel tickets were highly priced. There were over five hundred private airplanes flying into Vegas for the weekend. Memorabilia for the two fighters was popping up for sale all around town, and at least one store opened solely for that purpose. Taxi cab drivers expected and received incredulous tips for their rides. A concierge for regular Vegas entertainment was charging three hundred dollars for a limousine ride and admission to a strip club off the Strip.
Anybody purchasing the right of seeing the event on pay-per-view knew money was to be made there. This goes to show you don't have to take a punch to be a winner in a bout of this stature.
YOU MIGHT BE ALSO BE INTERESTED IN THESE:
LATEST NEWS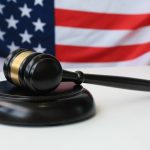 New Jersey Gambling License Renewal Deadline Approaching [...]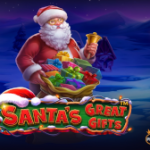 Get Ready for Christmas With Santas Great Gifts by Pragmatic Play [...]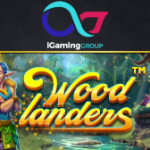 Explore a Fairy Forest in the Woodlanders Slot by Betsoft [...]
POPULAR PAGES VISITED BY OUR READERS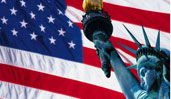 BEST US CASINOS
BACK TO TOP